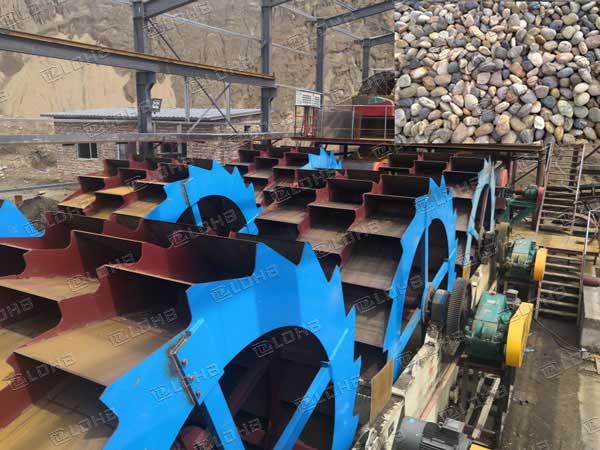 LDHB energy-saving sand washing machine is used for sand cleaning. It has a very high cleanliness, and the quality of sand after cleaning is very good. It is widely used in building materials, chemical industry, water conservancy, hydropower, transportation, mining and other industries. It is made of advanced technology and mature processing technology. The energy-saving effect is very good. Compared with similar equipment on the market, the energy-saving of the equipment is more than 50%, which saves a lot of costs for the processing plant every year.
Advantages:
1.Simple structure and convenient maintenance. The energy-saving wheel bucket sand washer is developed by improvement. The structure of the equipment is simple. It is mainly composed of wheel washing et, motor, gear, triangle belt, reducer, sand washing tank and other parts. It is very simple in installation and maintenance, as well as in daily operation.
2.Good energy saving effect. Compared with the same type of equipment on the market, the energy-saving sand washing machine can save more than energy effectively, which can save a lot of operating costs for enterprises.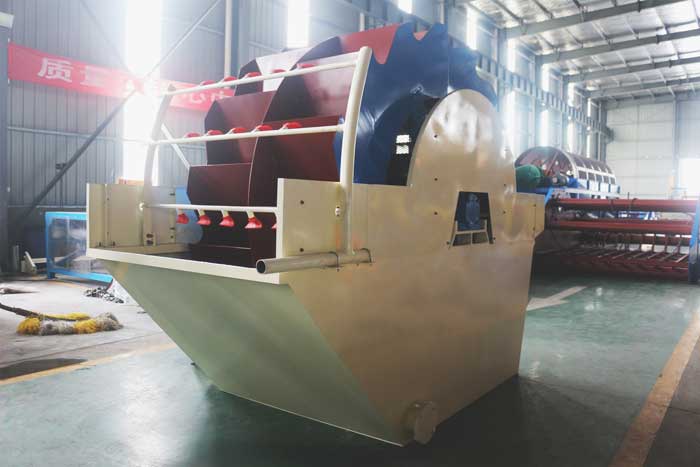 3.After washing, the sand is clean. The sand washed by energy-saving sand washing machine has high cleanliness and better quality. In the process of sand washing, it can reduce the environmental pollution and effectively improve the construction environment.
4.High cost performance, high quality and low price. The energy-saving sand washing machine not only has low energy consumption and high working efficiency, but also the price of the equipment itself is not high compared with the same type of equipment. As a direct selling equipment manufacturing enterprise, when selling, it can save the difference between the middlemen to the greatest extent, and the equipment price is equal to the factory price, effectively reducing the investment cost of users.
5.Perfect pre-sale and after-sale services. LDHB sand washing machine manufacturer provides customers with perfect pre-sale and after-sale services. For customers who purchase our energy-saving sand washing machine, we will provide lifelong after-sale services. Once there is any problem with the equipment, you can contact our sales personnel or call the company's after-sale service hotline in time. Our after-sale service will arrive at the scene as soon as possible to solve the problem for you, so as to ensure the smooth operation of the equipment, Reduce your production losses.