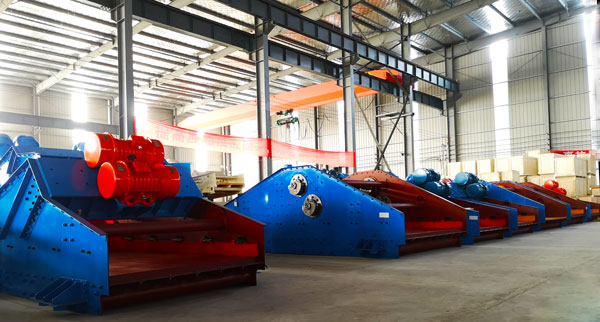 LDHB has always been committed to the development of environmental protection mining machinery, the purpose is to help mine investors to achieve economic benefits while protecting the mine environment from pollution. LDHB new generation of sludge vibrating dewatering screen developed not only has the efficient function of traditional dewatering screen, but also deeply embodies its environmental protection concept. The equipments in LDHB, the screening effect of the sludge vibrating dewatering screen is the best. It upgrades and strengthens the sealing measures of the equipment to reduce the sludge waste water generated in the operation of the sludge vibrating dewatering screen from the root. For some sludge wastewater that can not be controlled, special dust collection device can be added, such as pulse dust collector, so as to control the spread of sludge wastewater and reduce environmental pollution. If the sludge wastewater of some materials is too serious, it can be screened before the recovery of fine sand, and then spray device can be added in the operation process to achieve the purpose of dust reduction by multiple protection.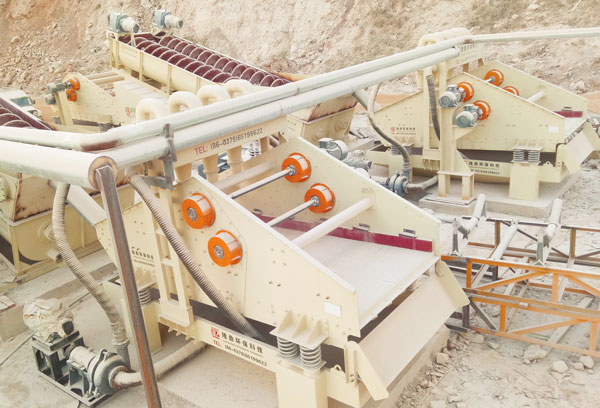 The obvious advantages of sludge vibrating dewatering screen:
1.More perfect function: This equipment is a fine sand recovery equipment which is composed of multiple machines, including the feeding, fine sand recovery, screening and other links of various materials, equivalent to a small movable fine sand recovery production line.
2.Wider scope of application: in addition to the processing of fine sand recovery for stone, the equipment is especially suitable for demolition and other production sites with poor environment. Because of its strong mobility, it can be used for the treatment of some stone factories, quarries and construction waste.
3.Lower operation cost: because all parts of sludge vibrating dewatering screen are on-board, all kinds of piling fixation before production can be saved, which effectively reduces the consumption of working hours, saves manpower, material resources and transportation costs.
If you want to know the detailed quotation, you can consult the customer service online for free to get the price list!