Quarry Sand Washing Machine Introduction:
Sand washing machine is used to remove the dust in sand. It aims at improving the quality of sand. LDHB Quarry Sand washing Machine is a kind of cleaning equipment of international advanced level for sand and slag pellets, developed on the basis of introducing foreign outstanding technology of the same kind of products.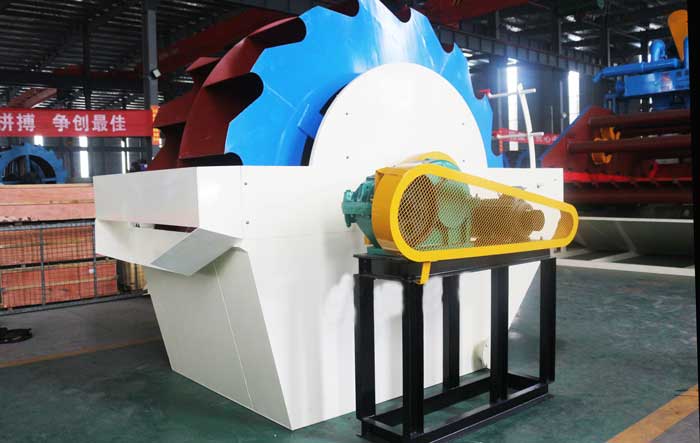 Quarry Sand Washing Machine Working Pinciple:
Quarry sand washing machine drives the impeller in the water groove to move like a circle transmitted by electric motor and decelerator, and then mixes, overturns, cleans and discharges the sand or slag pellets in the water groove.
The electric motor runs slowly with the impellor after decelerated by the belt, decelerator and gears wheel. The sand and stone flow into washing launder from feeding launder, rolls with the impellor, and grinds each other. The impurity covering the sand is washing away. At the same time, add more water, the strong water flow will take away waste and some low-weight wastes from washing launder. Through the above process, the washing function is finished. The clean sand and stone is lift up by vane. When it goes up slowly, the water begins to drop through the mesh and fall back in the washing launder. On one hand, water is removed from the sand and stone; on the other hand, the water can be fully used. Finally, the sand and stone goes to the out launder from the rotary impellor to finish washing.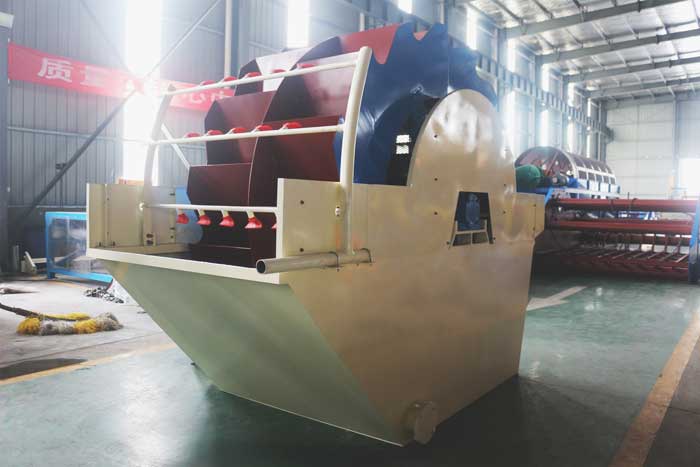 The Characteristics of Quarry Sand Washing Machine:
1.The Wheel-bucket sand washer has simple structure. The impeller drive bearing device is isolated from water and water-receiving materials, which greatly avoids the bad phenomenon of bearing caused by immersion, sand and pollutants, and greatly reduces the accident rate.
2.The loss of fine sand and stone powder is very little. The gradation and fineness modulus of the washed building sand meet the standard requirements. The wheel bucket sand washer has almost no vulnerable parts except screen, long service life and no maintenance for a long time.