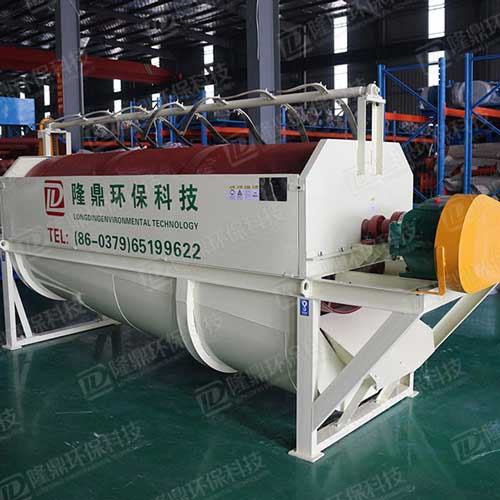 Trommel screen is a kind of equipment commonly used in beneficiation. Through the continuous rotation of the screen body, large pieces of waste rock can be thrown out, greatly improving the next separation operation.
Applicable scope of the rotary roller screen:
1.The quarry is used for grading large and small stones and separating soil and stone powder.
2.It is used for sand and stone separation in the sand and stone field.
3.The coal industry is used for the separation of lump coal and pulverized coal and coal washing (a component of coal washing machinery).
4.Chemical industry and mineral processing industry are used for grading and separating powder materials.
LDHB trommel screen mainly controls the separation of materials by the size of particles. It is characterized by high separation accuracy, simple structure, large workload, durability, low use cost and convenient maintenance. LDHB roller screen is specially developed for power plant, coking plant, building materials, metallurgy, chemical industry, mineral industry and other industries. It overcomes the blocking problem of the screen when the circular vibrating screen and the linear screen screen screen screen screen screen wet materials, and improves the output and reliability of the screening system. The screened sand and stone materials can be separated automatically, and are ideal materials for construction, highway, cement building prefabrication and other manufacturers.