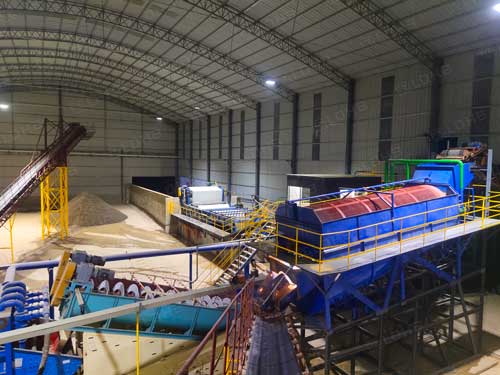 The waste water produced in the production process of sand washing industry contains certain fluffing agent and surfactant. If discharged directly, it will cause pollution to the surrounding environment. The main purpose of the sand washing wastewater treatment process is to reduce the suspended solids produced in the wastewater. The treated wastewater can be recycled, and the waste residue can be dehydrated and transported out for treatment.
In the sand washing wastewater treatment process, the selection of water treatment agent is particularly important, which can be roughly divided into pH regulator, coagulant, coagulant aid, etc. After a period of sedimentation, the wastewater added with the agent will gather in the magazine to produce a "alum flower", which can settle. The water is clear. Coagulant is often used, which plays the role of neutralization and adsorption, so that the colloidal particles or suspensions in the wastewater agglomerate and then precipitate.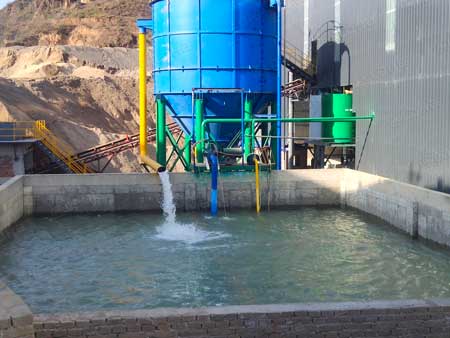 LDHB sand washing wastewater treatment process include automatic dosing system, filter press, high-efficiency deep cone thickener (vertical flow sedimentation equipment), etc.
In LDHB wastewater treatment system, the recovery and dehydration of solid particles in the material are realized: the recovery rate of solid particles above 200 mesh is 80-90%, and the moisture content of the material after dehydration is 16-20%. The mud content of the finished product is less than or equal to 3%, which conforms to the commercial mixed material standard.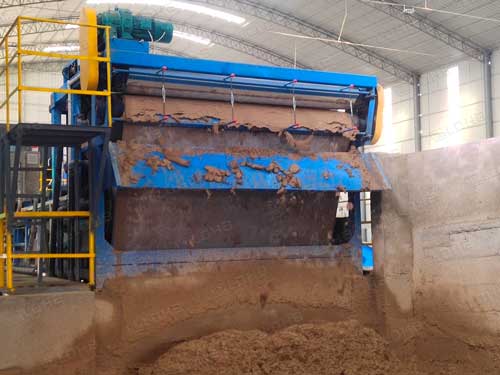 LDHB mature design team has customized the scheme and equipment selection for your material type and treatment capacity. After on-site installation, we will conduct personnel training and after-sales return visit for process operation. The following goals can be achieved by selecting the sand washing wastewater treatment process of LDHB:
(1) Mud and sand separation – recovery and dehydration of solid particles in materials.
(2) Mud water separation – purification of tailwater generated in early operations.
(3) Dry discharge of solid waste – dry discharge and dry stacking of solid waste in tail water.