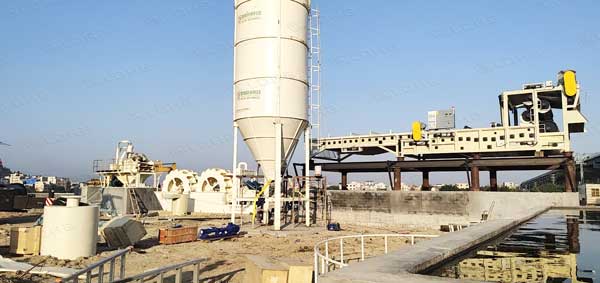 A best sand classifier machine suppliers in sri lanka is  LDHB. LDHB  is a manufacturer from China with independent research and development, production, manufacturing and sales of spiral sand washer, wheel sand washer, trommel screen, tailing dewatering screen and other mine cleaning equipments. It has independent factory and complete industrial chain, providing high-quality sand washing and cleaning equipment for customers all over the world, especially  in Sri Lanka.
LDHB scientific and efficient sand washing production line has the following advantages
Low loss rate of fine sand
The sand is stirred by the wind blade in the flume for many times, and it can fully rub with the water. Under the action of water, the attachments and impurities on the surface of the sand can be taken away. The sand is washed clean. At the same time, the fine sand loss rate of the wheel type sand washing machine is low. If necessary, the wheel sand washing and recovery integrated machine can be configured to reduce the sand loss.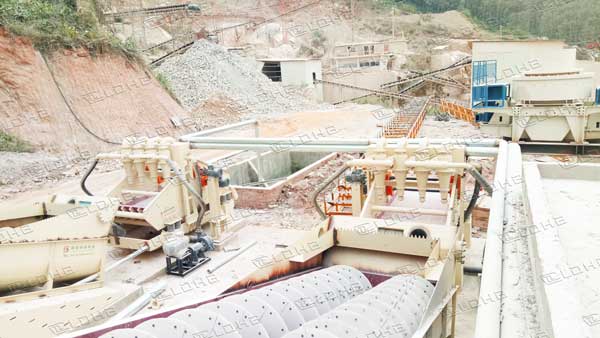 The water consumption is small and the water resources can be recycled
Generally speaking, a ton of sand needs about 2-3.5 tons of water, and the significant advantage of sand washing machine is that water can be recycled. Generally speaking, there are 3-4 sedimentation tanks around the sand washing machine. The water used in sand washing can be discharged to the sedimentation tank for sedimentation, and the sand washing can be reused after standing for more than 3 hours.
Less wearing parts, long service life and high cost performance
The main vulnerable parts of the sand washing machine are screen, and other parts such as bearings and motors are separated from water and sand. The failure rate in daily operation is very low and the cost performance is very high.
Sand washing machine is the key product of LDHB. This series of equipment has the characteristics of high cleaning degree, reasonable structure, large processing capacity and low power consumption. Among them, the double screw sand washing machine has a wide range of applications, which can be used in the world's major construction plants, sand plants, cement plants and other industries, and can also be used for ore separation in a variety of stone production lines. If you need sand washing treatment scheme, you can leave your material and site location, we will arrange professional and technical personnel to design scheme and configure equipment for you.
Leave Us A Comment Here
Please write down your requirement and contact details in the following form. You can also send a message to us by this sales@lyldkj.com, we will reply to you within 24 hours.