LDHB new type Aggregate wash plant is a kind of sand washing equipment integrating water sand washing and sand dehydration recovery. In the field of technology, it can also be called a variety of mud sand separation and dehydration technology. The core of the technology is to combine gravity and centrifugal force to separate water from other materials.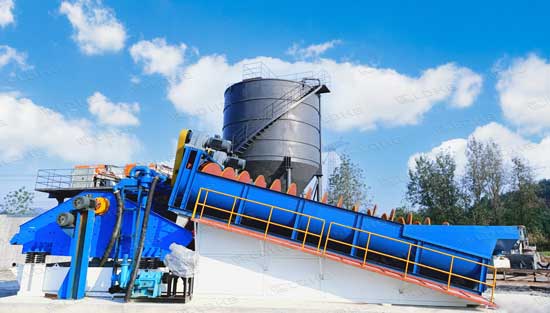 For sand and stone enterprises, only by producing high-quality sand and stone can they obtain higher economic benefits. LDHB spiral washing and recycling machine has the outstanding characteristics of high cleaning degree, large cleaning volume, low energy consumption, etc. the combination of spiral washing machine and tailings dry discharge screen makes the sand washing loss rate lower in the process of sand washing. It adopts the tailing dry discharge screen and double spiral sand washing machine, with the treatment capacity of more than 300 tons per hour. It effectively solves the shortcomings of traditional spiral sand washing machine, such as large loss of fine sand and unclean washing. Through the washing and selection of the equipment, the grading of the finished sand can be more reasonable and meet the quality requirements of the customers for the mud content of the sand.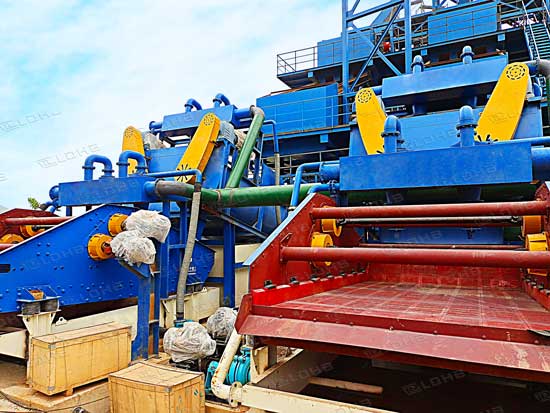 New Aggregate Wash Plant Features
1.Vibration exciter is used as vibration source, which has large exciting force and large processing capacity. The output can reach more than 300 tons per hour, and the continuous operation can be realized.
2.The slurry pump and the hydrocyclone are connected together to form the backflow of water body, saving water consumption and cost.
3.The integrated selection and setting up configuration makes the screw washing and recycling machine not only save a lot of capital construction costs, but also can be opened to the site for on-site fine sand recovery due to its flexibility and strong mobility, and can move with the advancement of raw material mining surface, thus greatly reducing the transportation cost of materials.
Leave Us A Comment Here
Please write down your requirement and contact details in the following form. You can also send a message to us by this sales@lyldkj.com, we will reply to you within 24 hours.