Sand washing machine is an indispensable mine washing machine in the modern wet artificial sand making industry. It is mainly used to clean the stone powder on the sand, so that the sand is safe and environmentally friendly in the process of transportation. Spiral type sand washing machine is widely used in construction sites, stone yards and sand production lines. It can be used for desliming, screening and gravel sorting. It can effectively process materials within 0-30mm and separate the soil dust on the materials into clean materials. Spiral washer, also known as spiral classifier or screw washer, is mainly used for grading, cleaning and separation of fine and coarse particles, with good cleanliness.
There are three kinds of spiral sand washing machine: High weir spiral sand washer, low weir spiral sand washer, and submerged spiral sand washer. The difference is the design of the bottom water tank. The functions and applications of these three types screw washer are nearly same, both for washing and particles classification.
High weir spiral washing machine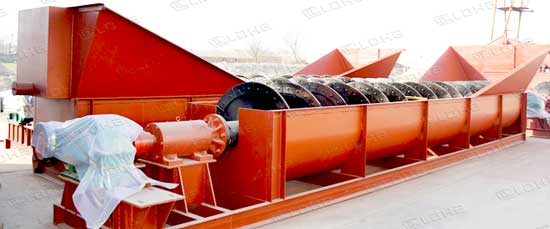 Low weir spiral washing machine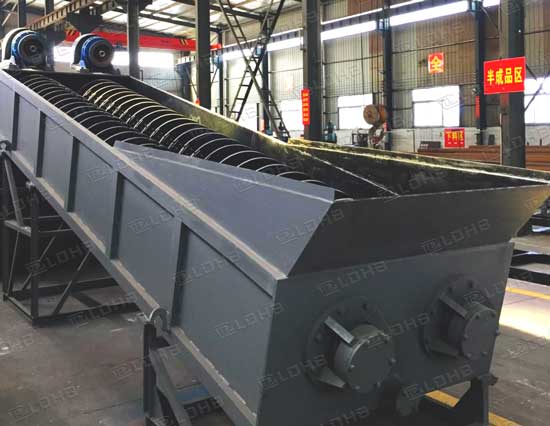 Submerged spiral washing machine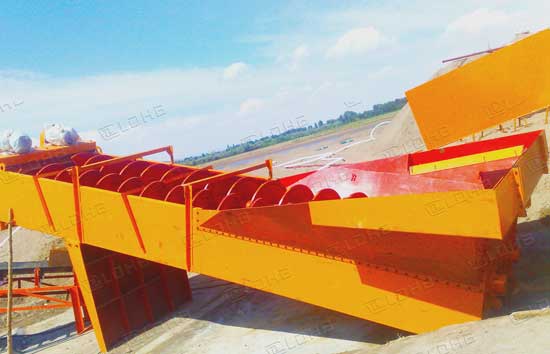 Normally many customers use the low weir screw washer, but according to different demands, LDHB can also design the water tank as high screw washer and submerged screw washer.
Leave Us A Comment Here
Please write down your requirement and contact details in the following form. You can also send a message to us by this sales@lyldkj.com, we will reply to you within 24 hours.