Mine tailings are substances left after separating the valuable part of ore from the uneconomic part. Tailings are the unmined treasures. How to configure tailings dewatering process machine?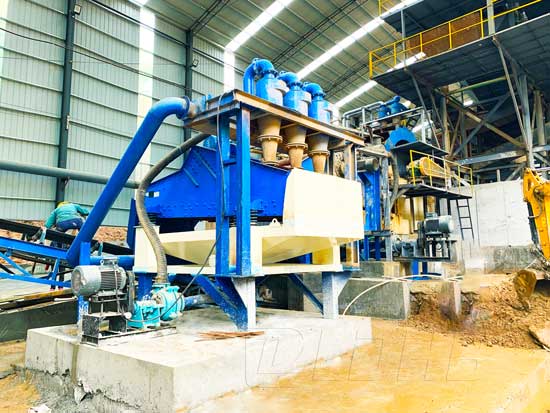 In the mineral beneficiation stage, the slurry often contains much water. The high water content of the tailings is likely to lead to the tailing dam accident. Therefore, in the concentrating plant, tailings concentration and dehydration is also one of the important parts.
Hydrocyclone
As a kind of equipment for solid-liquid separation using centrifugal force, the hydrocyclone has the characteristics of small area and high underflow concentration. This kind of concentration process mainly uses a hydrocyclone and a thickener to form a series or closed circuit to obtain high concentrate product.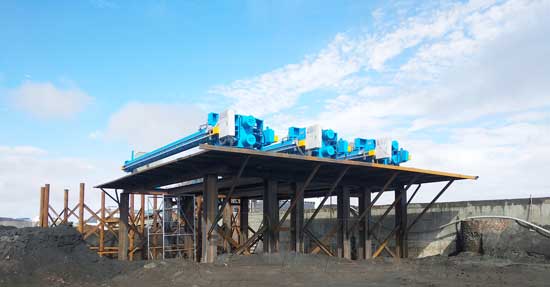 Filter press
The filter press is also used in the tailings treatment of gold mines. The method has the characteristics of low water content of the filter cake and the return of the filtrate. However, due to the low processing capacity of the single machine, it is difficult to scale the tail of the large-scale beneficiation.
Tailings screen
It is a new process using dewatering type cyclone, high-frequency dewatering screen and high-efficiency deep cone thickener. It can reduce the water content in tailings to less than 15%, and save costs, which can effectively avoid environmental pollution.
Leave Us A Comment Here
Please write down your requirement and contact details in the following form. You can also send a message to us by this sales@lyldkj.com, we will reply to you within 24 hours.