Silica sand, also known as quartz sand, is formed by crushing silica minerals. In the mineral processing operation of silica sand production line, because the natural silica sand often contains a lot of soil and various impurities, so in the mineral processing, it is mainly to deslim by stages to remove the impurities. LDHB silica sand production line equipment used mature processing technology, smooth process, so its finished product quality is also high, in the sand industry has a big market. Taking LDHB sand making and sand washing production line as an example, this paper introduces the equipment and process flow of silica sand production line.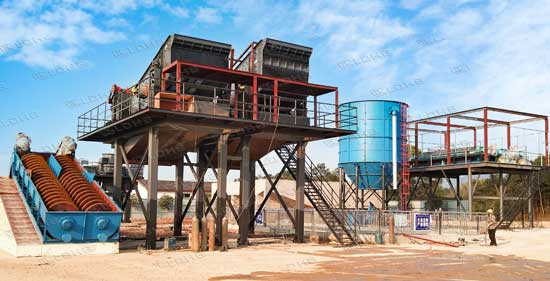 The silica sand production line is mainly composed of crushing equipment, feeding equipment, sand making equipment and cleaning equipment. The crushing equipment generally uses jaw crusher for coarse crushing, cone crusher or impact crusher for secondary crushing. Generally, the feeding equipment is vibrating feeder, and the sand making equipment generally includes silica sand making machine. In order to improve the cleanliness of the finished aggregate, it needs to be equipped with sand washing machine, vibrating screen and other cleaning and grading equipment. In this way, a complete high-quality silica sand production line is formed. The equipment configuration of the whole silica sand production line designed by ldhb is reasonable, and the specific quantity and model should be equipped according to the actual production capacity of users.
What is the costs of setting up a silica sand processing plant?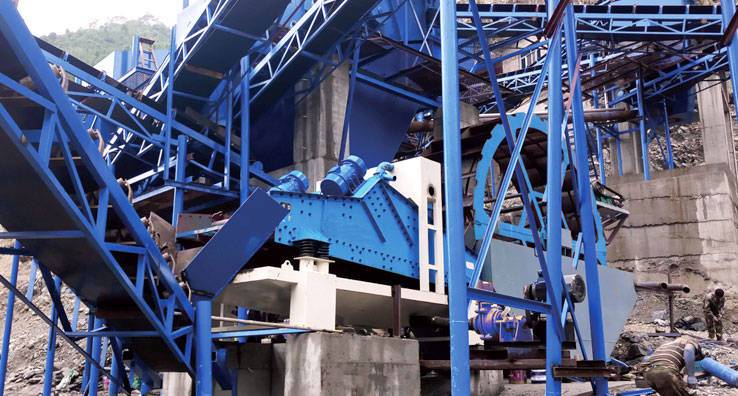 Different silica sand production line schemes have great differences in the configuration of equipment, which is the direct reason for the price difference.
Different manufacturers adopt different management methods and produce different quality of machine-made sand equipment, which will also affect the price of a complete set of machine-made sand production line. The quoted price of a set of silica sand production line on the market ranges from ten thousand to several hundred thousand US dollars, which is mainly determined according to the actual needs of customers and the configuration of the selected equipment.
If you want to invest less to get higher benefits, you must know about LDHB. LDHB is highly professional and large-scale. It enjoys a certain popularity in the mining equipment industry with high quality, affordable price and perfect after-sales service. If you want to know more process flow chart and equipment operation details of machine-made sand production line, please leave a message and consult LDHB customer service for free. LDHB can design a reasonable scheme of machine-made sand production line for you. It also supports on-site investigation and free technical consultation. Only by understanding the performance of the equipment can you make better investment.
Leave Us A Comment Here
Please write down your requirement and contact details in the following form. You can also send a message to us by this sales@lyldkj.com, we will reply to you within 24 hours.