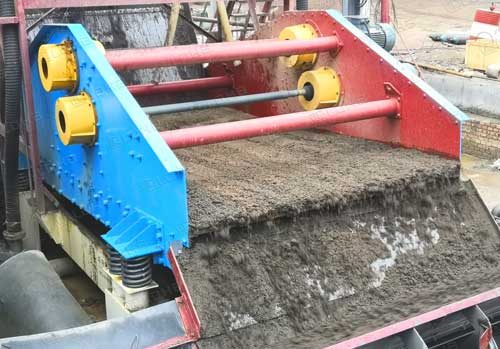 In the early stage of tailing dry discharge technology, the whole tailing concentration and pressure filtration is the mainstream process. Although this process has obvious advantages compared with the traditional tailings storage, a lot of problems have been found in the application process, including high one-time investment, high operating cost and large floor area.
Tailings dry discharge technology is a new tailings treatment technology gradually rising in the world in recent years. It can greatly reduce the tailings transportation capacity and improve the utilization rate of tailings backwater, which has broad application prospects and economic and social benefits. Among them, the tailings screening equipment is particularly important, what advantages do the screening equipment used in mine tailings treatment need to have?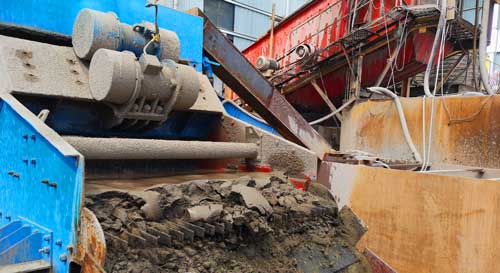 LDHB tailings dry discharge screen has the advantages of high working frequency, high vibration intensity, low product moisture and high unit treatment capacity. It can obtain high solid recovery rate when used in tailings dewatering. The structure is simple and the working noise is low. The side pressure plate of screen surface is made of polyurethane material, with long service life, reliable screen surface fixation, and can effectively protect the side plate of screen frame from material erosion. The screen surface adopts rail seat type installation, which can be easily maintained and replaced. Users can be equipped with the structure with underframe and feeding box according to their needs, which is convenient for installation and debugging.
LDHB GP series tailings dry discharge screen is a kind of vibration screen specially developed for dry discharge of tailings on the basis of high-frequency screen and combined with the characteristics of tailings. It is mainly used for the dewatering of iron ore, copper ore, gold ore, aluminum ore and other tailings. It is a new type of high-efficiency tailings recovery equipment designed after full demonstration and investigation, aiming at the problems existing in a large number of tailings dry discharge screen in China. It has the characteristics of simple structure, low cost, high efficiency, low energy consumption, low noise and convenient maintenance.
Leave Us A Comment Here
Please write down your requirement and contact details in the following form. You can also send a message to us by this sales@lyldkj.com, we will reply to you within 24 hours.