Due to the unique physical and chemical properties of quartz silica sand, it is mainly used in glass, ceramics, and refractory materials, metallurgy, construction, chemicals, mechanical casting, electronic aerospace, rubber and plastics, coatings, water purification, etc. The following is silica sand mining equipment list.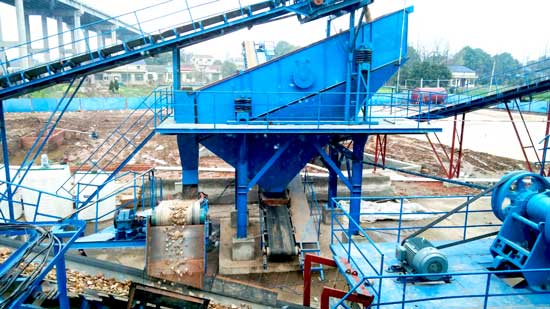 Circular Vibrating Screen
Y series circular vibrating screen is a classic, universal and standardized screening equipment.
The motion track of this series screening machine case is circular. According to the use, it can be divided into light and heavy. The screen surface of the screening machine has a single layer and double layer structure.The circular vibrating screen has novel structure, advanced technical parameters, large processing capacity and high screening efficiency. The vibration motor is used as the excitation source, which is easy to use and maintain.
Trommel Screen
LDHB trommel screen is a screen that is curved into a cylinder. These trommel screens are also referred to as trommel drums or drum screeners. They are usually used to separate different grades of material such as soil, gravel, mulch, and sand by size. The trommel screen mainly consists of motor, reducer, drum device, frame, sealing cover and inlet and outlet.The internal drum screen fittings are designed separately, which is simple in structure and convenient in replacement and maintenance. The drum body adopts an effective fully sealed structure, without dust and pollution.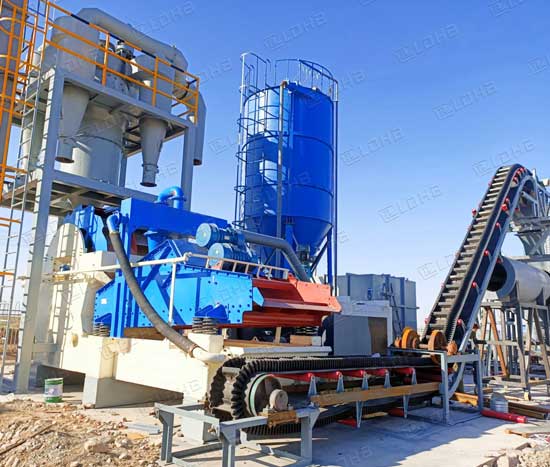 Dewatering screen
Dewatering screen is widely applied for dewatering, desliming, deintercalation, which can be used to sand and stone washing plant, coal preparation plant, sludge recycling, mineral processing plant, tailings dry discharge and more. The vibrating dewatering screen is mainly used in wet sand production line. It can be used with sand washing machine or alone. LDHB Dewatering screen screen material using polymer polyurethane (UHMW– PE), impact resistance, low temperature resistance, wear resistance, chemical corrosion resistance, self lubrication, absorption impact energy, impact resistance in all plastics.
Thickener
The water used in the whole process is separated from mud and water so that the water source of the whole system is reused and zero discharge of wastewater is realized.High-efficiency thickener: and adding chemicals as coagulant and flocculant to improve the precipitation effect. The load of the thickener is 4〜5t/nf d, the concentration of the underflow is controlled above 30%, and the underflow is supplied to the next-stage mud dewatering system or filter press. The effluent water quality meets the requirements of beneficiation production and is all recycled to the clean water tank for use as the beneficiation production water.
Leave Us A Comment Here
Please write down your requirement and contact details in the following form. You can also send a message to us by this sales@lyldkj.com, we will reply to you within 24 hours.