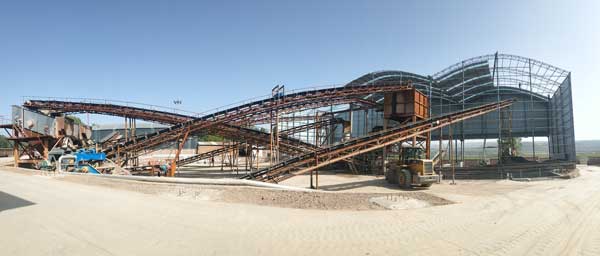 Silica sand also known as quartz sand, is formed by crushing silica minerals to produce sand. Because the processing technology used in the silica sand production line is mature and the process flow is smooth, the product quality is also high, and there is a large market in the sandstone industry.
Technological process of silica sand production line
1.Crushing: the large ore is initially crushed by jaw crusher, and then the coarse material is transported to the cone crusher by belt conveyor for secondary crushing;
2.Screening and sand making: the finely crushed silica is put into the vibrating screen to screen out two kinds of stones, which meet the feeding granularity of the sand making machine and are made into finished sand after being cleaned by the sand washing machine;
3.Crushing: the unqualified silica sand continues to be broken by the system until the finished materials are produced, and the finished materials need to be dried by the dryer or dried naturally.
LDHB is mainly composed of crushing equipment, screening equipment and feeding sand making equipment for silica sand production line. Here, it mainly introduces feeding sand washing screening equipment.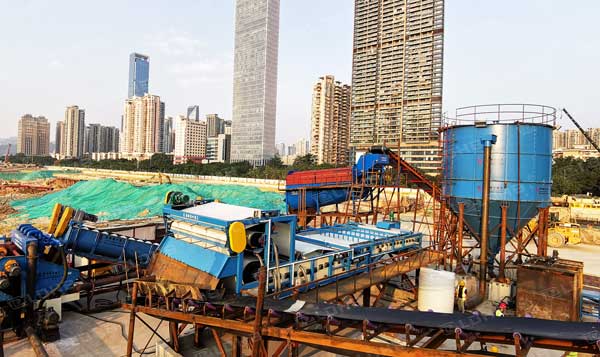 Sand washing and recovery equipment
Commonly used are wheel type sand washing machine, spiral sand washing machine, fine sand recovery machine, sand washing recovery machine, etc.
Vibrating screen
The vibrating screen can be divided into circular vibrating screen, straight vibrating screen, high frequency vibrating screen, etc. Generally speaking, the circular vibrating screen is used for the classification of large and medium materials; the linear vibrating screen is used for the classification of medium and fine materials, and also for dehydration; the high-frequency vibrating screen is used for the dry and wet classification of medium and fine materials.
It is a complex system engineering design to choose a reliable, advanced and economic sand and stone production process layout. The reasonable process flow and equipment and facilities configuration of LDHB can make the sand production line reasonable, efficient and more economical.
Leave Us A Comment Here
Please write down your requirement and contact details in the following form. You can also send a message to us by this sales@lyldkj.com, we will reply to you within 24 hours.