The sand washing machine is the equipment for cleaning the finished machine-made sand. It can clean and filter the stone powder, soil and too fine sand and stone particles in the finished machine-made sand. It can control the particle size of the finished sand and stone by controlling the mesh of the washing screen, so as to control the content of fine sand particles and stone powder within the proportional range, so as to improve the overall sand and stone quality. The bucket wheel sand washing machine produced by LDHB is the best choice for equipment upgrading in the sand washing industry.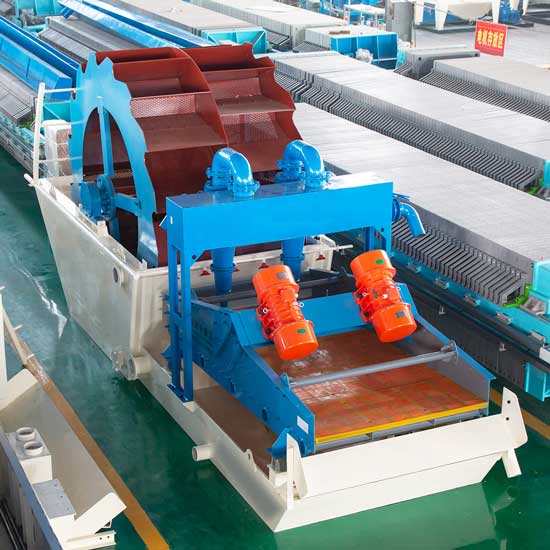 Wheel bucket sand washer
Processing capacity: 20-250t / h
Scope of application: construction site, sand and gravel yard, glass factory, power station, concrete prefabrication plant and electrical ground, etc.
Applicable materials: quartz stone, river pebble, diabase, sedimentary rock, molding sand and other materials
Price: generally, the price of a sand washing machine is different, because there are many models of sand washing machine. If you want to obtain a specific quotation, you can click online consultation to select the model. LDHB technical engineer can give a specific quotation according to the model you choose.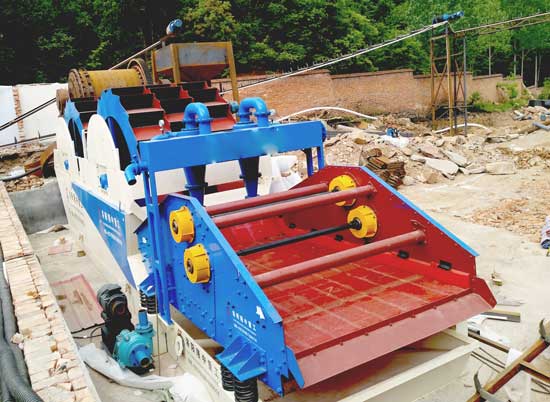 LDHB is a professional manufacturer of sand washing equipment, with rich manufacturing experience and strict equipment production management. The produced sand washing equipment is of high quality and has the following advantages:
High quality, low failure rate and low maintenance
In order to ensure the continuity and high energy of the equipment in production, the manufacturer adopts foreign mature technology and wear-resistant materials to create water sand washing equipment, which is more stable in the overall operation, higher efficiency of single machine and more environmental protection.
Free installation by professional engineers
In order to ensure the normal operation of the equipment, we have professional engineers to install it free of charge. In order to reduce customers' later investment, we have a professional after-sales service team to provide customers with equipment repair and maintenance.
Many customers do not know what kind of equipment they are suitable for and which equipment together can bring greater profits to the enterprise. After fully understanding the production needs of customers, LDHB professionals can customize the best purchase scheme suitable for customer production for free.
Leave Us A Comment Here
Please write down your requirement and contact details in the following form. You can also send a message to us by this sales@lyldkj.com, we will reply to you within 24 hours.