When use the fine sand recycling machine for the first time, the staff should check the temperature of the motor shell and bearing part of the equipment, the noise and vibration of the motor, and the reducer of the equipment. Although it is a new equipment, there may be some problems. The staff should first check these parts. In the process of using the fine sand recovery machine, the staff should use it in the correct way, We should know that the operation technology has a great influence on it. If it is not used properly, the equipment will not work normally and the task can not be completed within the specified time. As the manufacturer of fine sand recycling machine, LDHB must remind everyone that the staff should pay attention to the above problems when using the fine sand recycling machine for the first time, To ensure that the equipment can be used for a long time.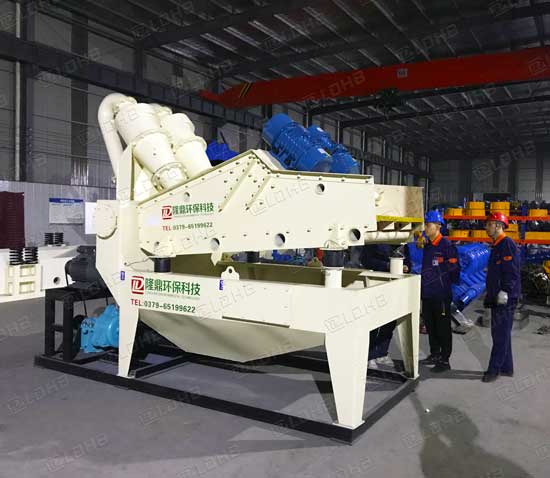 In addition, in the process of selecting fine sand recovery machine, it is better to compare several manufacturers. If you choose a large manufacturer with quality assurance and good reputation, you can go to the workshop to see how the machine works. You can also rest assured when you buy and use it. The selection of fine sand recovery machine depends on the equipment performance, parameters, price and other advantages and disadvantages to comprehensively consider the selection.
As a sand washing equipment manufacturer for more than 10 years, LDHB provides high-quality and efficient sand washing equipment, fine sand recovery equipment, vibrating screen and mud purification system with professional production technology, strict quality control measures and comprehensive after-sales service.