Dewatering screen is a kind of equipment for material dewatering, desliming and medium removal. It is widely used for dewatering and classification of wet materials such as sand making, sand washing and mineral processing. The application of dewatering screen greatly reduces the water content of materials, improves the quality of materials, and creates considerable economic benefits for users. Therefore, it is deeply loved by the vast number of sand and mineral processing users. So what kind of material can be used by polyurethane dewatering screen?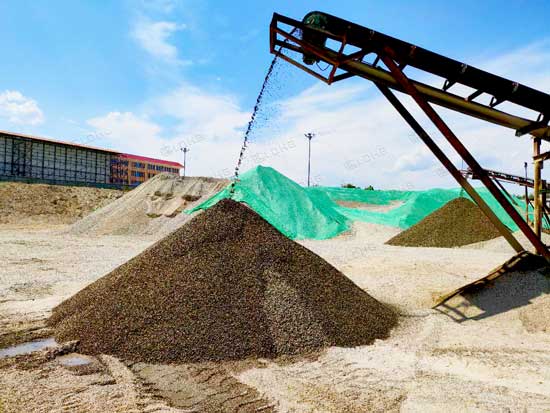 This mainly depends on the properties of screened materials. The properties of materials mainly include solid-liquid morphology, particle size, humidity, viscosity, bulk density, etc. different dewatering screen equipment corresponds to different materials. If the materials have special properties, such as high temperature, corrosion, static electricity, etc., the materials of dewatering screen equipment are also different. According to the data of customers' consulting and purchasing dewatering screen equipment in the past, the materials to be screened are roughly divided into two categories.
Liquid materials, the general liquid materials include many kinds, such as slurry water, industrial wastewater, tailings slurry, sewers and other types of liquid wastewater, which can effectively screen the effective substances and play a role in purification and dehydration of slurry after being treated by dewatering screen equipment.
The screening of solid particles is mainly used in the dry production line in the mine production process, including many kinds of ores. Such as: copper, kaolin, silica sand, iron ore, talc, chrysotile, calcite, fluorite and other ore types, can use dewatering screen.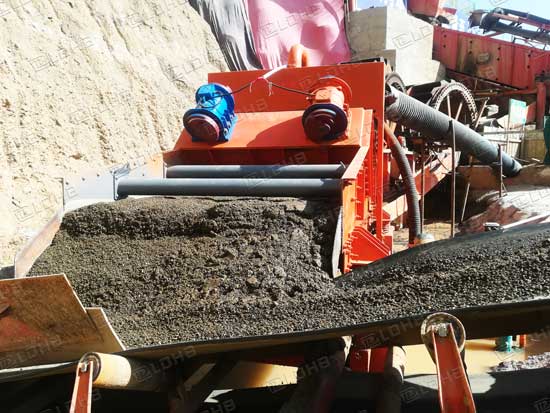 With the increasing demand of dewatering screen, traditional dewatering equipment is facing challenges in performance, product quality and service life. Therefore, many dehydration screen manufacturers have increased the scientific research of the equipment, and constantly absorb experience and technology to improve the dehydration efficiency and other technical problems in the dehydration work of the dehydration screen, in order to achieve more efficient production and longer service life.
LDHB dewatering screen equipment are strictly controlled, which from raw materials to various parts of the equipment, , self-produced and self sold, no middleman to earn the price difference, and we support lifelong after-sales, including equipment installation and commissioning, and equipment operation, etc. We will provide you with technical guidance and support. In addition, we continue to provide you with technical support in the later production process.
Leave Us A Comment Here
Please write down your requirement and contact details in the following form. You can also send a message to us by this sales@lyldkj.com, we will reply to you within 24 hours.