The dewatering screen can be applied to many industries, especially for tailings treatment. The tail pulp with a concentration of 18% – 30% can reach over 85% solid content on the screen after being treated by dehydration screen, and even some coarse sand tailings can reach more than 90%, which can reach dry pile. Some of the water under the screen can be recycled after sedimentation. So what is the effect of the dewatering screen in treating mud and sand pulp ore?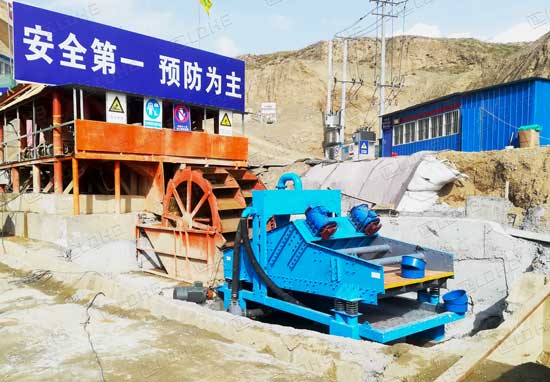 According to the different requirements of washing and dewatering of natural river sand and machine sand, the dewatering screen has good dewatering effect by designing different screen inclination and screen plate form.
The dewatering screen can be installed on the left or right according to the location of the production site, so as to facilitate the layout of production process.
The dehydrating screen shall dehydrate and dry the mixed slurry of water sand after sand washing to reduce the energy consumption of the dryer.
The dehydrating screen can dry and separate the water contained in the mud and sand slurry through the source, and take the mud away, leaving the sand for other purposes.
Sand, as a kind of aggregate, plays a role of skeleton and filling in high-rise concrete building. Sand is an indispensable material in concrete construction. Therefore, the dewatering screen has attracted more and more attention in the mining machinery industry. The best choice for equipment used for sand washing or mud mortar ore dewatering is sand and stone dehydrating screen. The first thing to invest in water washing sand is to choose the equipment of sand and stone dehydrating screen.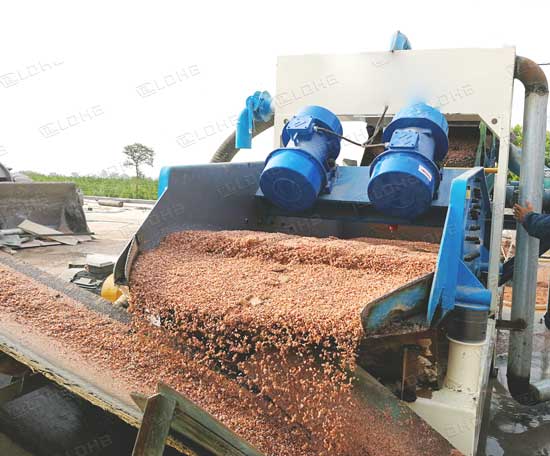 LDHB dehydration vibrating screen is a high-efficiency dehydration and sand washing equipment developed by advanced technology and combined with the actual situation of international sand and stone industry. It has the advantages of high cleaning height, reasonable structure, large output, less loss of fine sand during sand washing, especially the transmission part is isolated from water and sand, so the obstacle rate is much lower than that of the commonly used sand washing machine. It has the characteristics of reasonable structure, convenient maintenance, large processing capacity, small power consumption, high washing cleanliness, high efficiency, durability, good cleaning and dehydration effect, and stable fine-grained products. It is the best choice for upgrading and replacing the dewatering and sand washing industry.
Leave Us A Comment Here
Please write down your requirement and contact details in the following form. You can also send a message to us by this sales@lyldkj.com, we will reply to you within 24 hours.