How to deal with a large amount of sludge and waste water treatment after sand washing is one of the problems faced by many sand factory owners. With the increase of sand field, a large amount of mud and sludge will be produced in sand making and sand washing in sand field, which will lead to mud splashing everywhere and pollute the environment.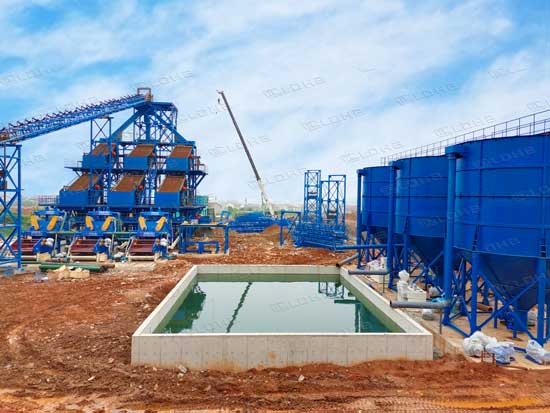 For waste water treatment for sand washing plant, LDHB water treatment with sludge thickener tank and filter press can achieve rapid dehydration treatment. The mud is pumped to the equipment for filtration, extrusion and dehydration. The mud cake is pressed out and the water can be recycled. The whole set of equipment is easy to operate and can operate for a long time, achieving the effect of high output and low energy consumption.
LDHB also have a slurry treatment system to deal with a large amount of sludge after sand washing. Mud purification is to purify and reuse the pile driving mud generated in urban infrastructure construction. The sand in the mud is extracted by screening, washing and recycling equipment to obtain the purified mud, and then the mud is pressed into mud cake by the filter press to realize the dry stacking and drainage of mud and the reuse of water. Some mud can also be reused in piling operation.
Leave Us A Comment Here
Please write down your requirement and contact details in the following form. You can also send a message to us by this sales@lyldkj.com, we will reply to you within 24 hours.