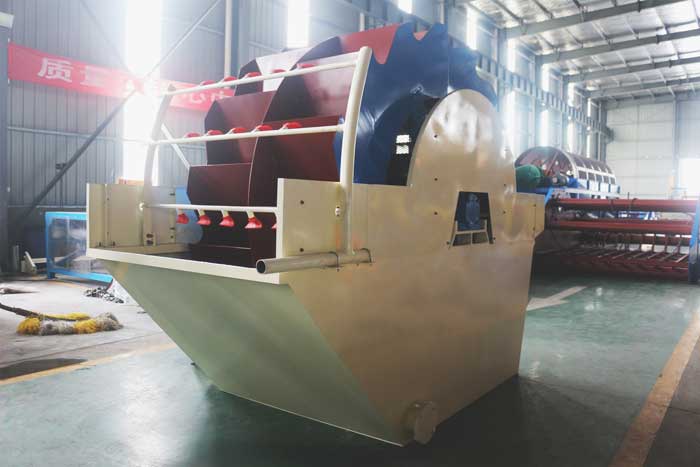 Aggregate dust washing plant adopts excellent technology and combines with the actual situation of domestic sand and stone industry. It has the characteristics of high cleaning height, reasonable structure and large output. And in the sand washing process, the loss of sand is less, especially its transmission parts are isolated from water and sand, so the failure rate of the sand washing machine is much lower than that of the commonly used sand washing machine, which is a better choice for upgrading and upgrading the sand washing industry. For sand production line, sand making machine, sand washing machine, vibrating screen, feeder and crusher are indispensable sand making products.
LDHB wheel sand washing machine has simple structure and stable performance. Impeller drive bearing device is isolated from water and water receiving materials, which greatly avoids bearing damage caused by water immersion, sand and pollutants.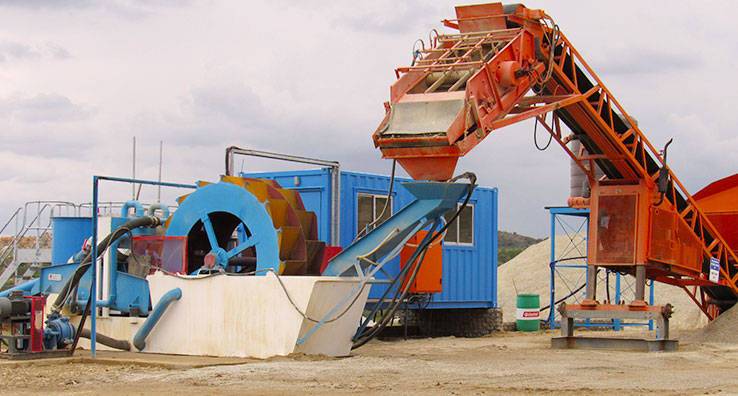 In the process of using the wheel type sand washer, there should be a special technical personnel to take care of it, and the operators must have certain skills. Before the installation of the sand washing machine, the operators must be trained in technical operation to make them understand the principle and performance of the sand washing machine and be familiar with the operation procedures. And often check the oil level of the reducer, the tightness of the V-belt, the meshing degree of the gear and the lubrication, and whether the connecting fasteners are loose, so as to ensure the normal and stable working state of the machine. At the same time, the friction parts should be fully lubricated, and the lubricating grease should be added regularly to prolong the service life of the equipment.
Leave Us A Comment Here
Please write down your requirement and contact details in the following form. You can also send a message to us by this sales@lyldkj.com, we will reply to you within 24 hours.