The screw sand washing machine is mainly used for removing impurities from the sand and stone in mines, most of which are washed with water. After choosing a high-quality spiral sand washing machine, if it is not installed in place, it can not play its role. Therefore, how to adjust the installation angle of the spiral sand washer directly determines the production efficiency of sand making.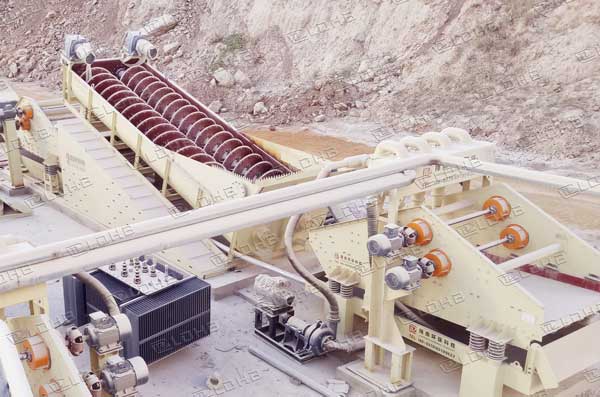 The adjustment of the installation angle of the spiral sand washer is affected by the particle size of the material. If the particle size of the material is relatively large and the required sand washing concentration is relatively large, the inclined angle of the screw sand washer during installation needs to be larger, so as to facilitate the use of gravity to speed up the overflow speed; otherwise, if the particle size of the material is relatively small, the concentration of the sand washing is relatively small, and the installation inclined angle needs to be smaller. In addition, users need to do a good job in equipment matching. How to adjust the installation angle of the spiral sand washer is also affected by the configuration of the sand machine. If the configuration of sand machine is high, the processing capacity is high, and the production efficiency is high, then the amount of feed is large and the speed is relatively fast, so the tilt angle of the sand washing machine connected with it is large, so that the feed can be sufficient; otherwise, the tilt angle is small, so as to prevent too much material from causing insufficient processing capacity and blocking.
Installation of LDHB Spiral Sand Washing Machine: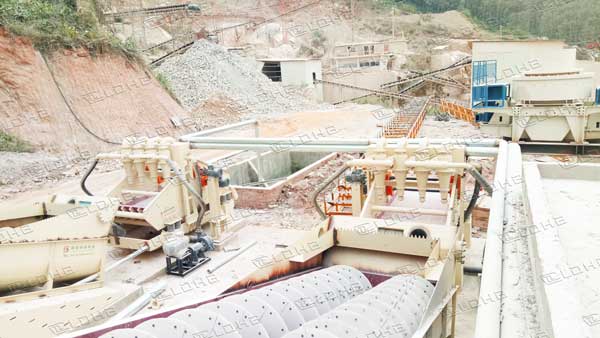 1.After the screw sand washer is transported to the site, the user shall immediately check whether all parts are complete and damaged. After confirming that the machine is intact,before installation.
2.The user shall design the foundation construction drawing of the washing machine according to the specific situation of the site, and install the washing machine firmly on the solid concrete foundation on the basis of.
3.During the installation, the machine must be installed according to the requirements of the installation drawing to ensure the tilt angle.
4.The motor is installed on the guide rail to adjust the tightness of the belt. The belt pulley and the motor pulley shall be installed in parallel.
5.After the adjustment according to the above requirements, turn the rotor plate for several revolutions to check whether it is stuck or collided.
When installing LDHB spiral sand washer, some values of the installation of the equipment should be set according to the site conditions and their own needs. After the installation, the test and test run should be carried out.
Leave Us A Comment Here
Please write down your requirement and contact details in the following form. You can also send a message to us by this sales@lyldkj.com, we will reply to you within 24 hours.