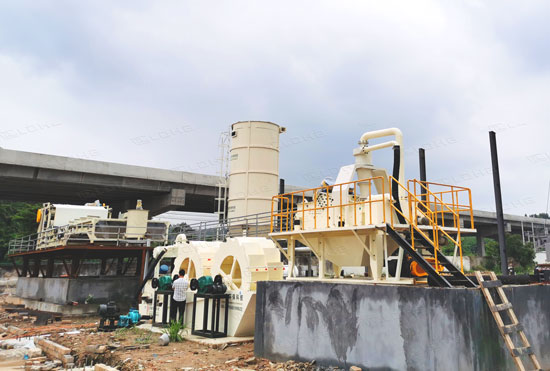 Mini sand wash plant has become a popular investment choice for users nowadays, with low investment cost, high demand for finished products and good benefits. So the investment cost of small sand crushing plant and sand washing production equipment must be understood. So what's the cost of a mini sand washing plant?
Generally, the cost ranges from US $70000 to US $300000, which needs to be determined according to the production scale, equipment configuration, output, site, labor cost in the later stage and water and electricity cost. The conventional investment cost is as follows.
Raw material cost: it depends on what raw materials are used for machine-made sand, and then determines the cost. If the enterprise has raw materials, it is mainly transportation and mining costs.
Equipment cost: the price of a set of medium and small sand washing production line equipment is $50000-$150000 (depending on the output, configuration model, etc.), and the investment of environmental protection device is about $1000-$10000 ;
Later operation: labor, site area, water and electricity consumption are calculated at cost price (preferential policies), and the cost is about $10000-$80000.
As the actual situation of each small and medium-sized sand making plant is different, the above analysis is only for your reference. More detailed data also need to be calculated by professionals according to the situation of the enterprise.
How much does it cost to set up a small sand making plant? Welcome to consult LDHB online for more information. Our technical manager will provide you with investment analysis at any time, and free access to quotation, production scheme design, income analysis, procedures and other information. LDHB will provide you with all-round assistance and help you easily run a factory, and you can enjoy preferential treatment.
Leave Us A Comment Here
Please write down your requirement and contact details in the following form. You can also send a message to us by this sales@lyldkj.com, we will reply to you within 24 hours.