Sand washing equipment has been widely used in domestic and foreign markets. Due to the complex source of raw materials, customers now use the sand washing and recovery machine to, which can not only ensure the quality requirements of engineering raw materials, but also recover the fine sand after sand washing.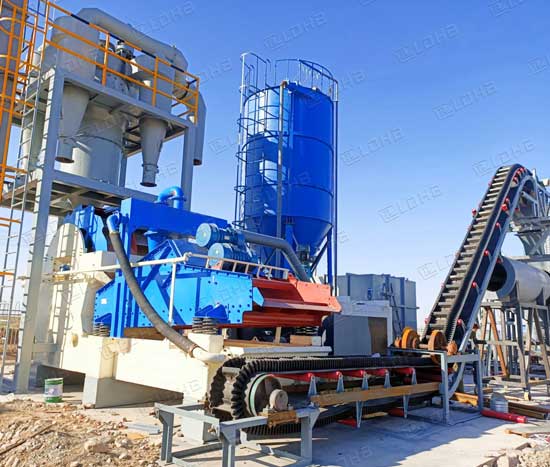 Generally, the amount of mud and dust attached to the raw stone provided by the quarry is small and the adhesion is small, so the cleaning process does not need to be too long. The key is that there will be no fine sand loss in the tank after the stone cleaning, and the cost loss is serious. The stone for cleaning is generally transported to the finished product storage area or storage hopper through the belt conveyor. No matter which type of sand washing machine equipment will produce a lot of fine sand loss and tail water. For the tail water sludge, we can carry out feed settling and sludge re pressure filtration to make the tail water meet the environmental requirements. And we can use the sand washing machine with the sand recycling machine. For the sake of customer's cost and floor area, LDHB sand washing and recycling machine and spiral sand washing and recycling machine are seamless connection of traditional impeller sand washer, spiral sand washer and fine sand recycling machine, and they are large-scale equipment integrated with sand washing and recycling.
LDHB sand washing machine has a moderate price, and customers can purchase a small area fine sand recycling machine for use only at a price lower than the price of two equipment. LDHB cyclone sand washing and recycling machine is your best choice.
Leave Us A Comment Here
Please write down your requirement and contact details in the following form. You can also send a message to us by this sales@lyldkj.com, we will reply to you within 24 hours.