High frequency vibrating dewatering screen for tailings is a kind of fine sand dewatering and recovery equipment which can be carried by vehicle and integrates feeding, fine sand recovery, screening and transportation. It has very good application effect in the fields of ore, construction, water conservancy and environmental protection.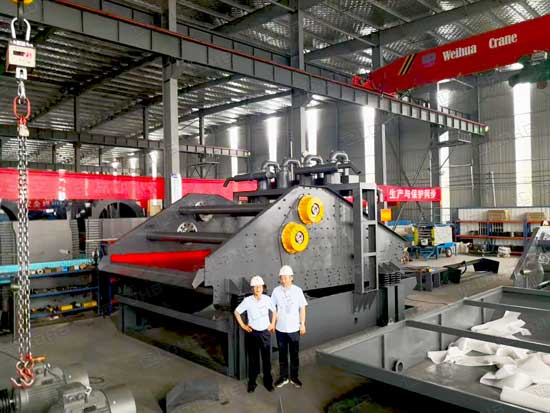 People who know and deal with tailings all know that in order to meet the needs of tailings recovery process and dehydration of fine materials, and achieve the purpose of large capacity, good dehydration effect and strong adaptability, high frequency tailings dewatering screen adopts the mechanical characteristics of high frequency and high vibration intensity. According to the needs of mechanical structure and process parameters, the vibrator is arranged above the center of gravity of the screen box. This arrangement makes the motion track of the screen machine ellipse in the feed, circle in the middle and ellipse in the discharge, so it makes ellipse circle ellipse motion.
The special movement characteristics of the tailings dewatering screen make the angle between the long axis of the feeding ellipse and the screen surface become acute angle, and the angle between the long axis of the discharging ellipse and the screen surface become obtuse angle. In this way, the movement speed of the material in the feed is faster than that in the discharge, which ensures that the material in the screen can be loosened quickly. Therefore, the material layer is thin, so that the fine material can contact the screen layer by layer as soon as possible and pass through the screen, and the water dried film will be broken and dehydrated. However, the speed of the discharge material is small, which can prolong the dehydration time of the material on the screen surface, thus improving the dehydration effect. The screen machine has this kind of characteristic, strengthened the dehydration effect.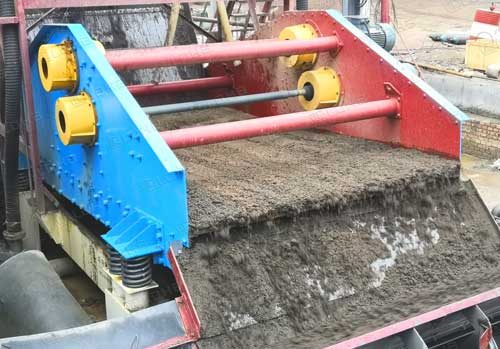 LDHB tailings high frequency vibrating dewatering screen is a kind of vibrating screen which is developed on the basis of high frequency screen and combined with the characteristics of metal tailings. It is mainly used for the dewatering of iron ore, copper ore, gold ore, aluminum ore and other tailings. It is a new type of high-efficiency tailings recovery equipment designed for the problems of a large number of tailings dry screening in the world after full demonstration and investigation. It has the characteristics of simple structure, low cost, high efficiency, low energy consumption, low noise and convenient maintenance.
Leave Us A Comment Here
Please write down your requirement and contact details in the following form. You can also send a message to us by this sales@lyldkj.com, we will reply to you within 24 hours.