LDHB aggregate washing sludge treatment system mainly includes slurry treatment pipeline, oil separation sedimentation tank, concentrated sewage tank, sludge separation equipment, sewage pump, filter press and automatic control system. LDHB developed a closed automatic sewage treatment system. According to the principle of recycling, the waste water is separated by mud and sand, mud and water, and solid waste is discharged dry, so that the whole sand washing plant can realize the concept of environmental protection.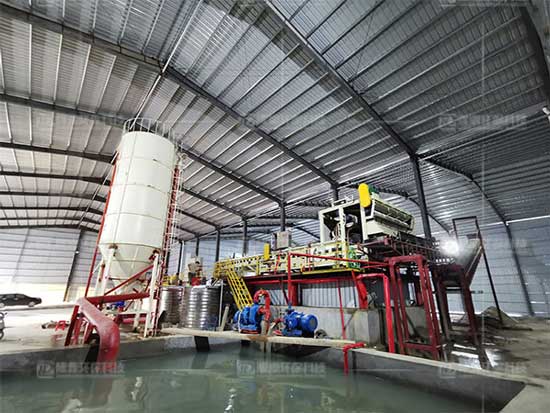 The equipment of the production line mainly includes sewage treatment pipeline, sewage pool, clean water pool, sediment separation equipment, screening fine sand recovery equipment, concentration tank, filter press, etc.
Sand and gravel separation equipment: dehydration screen can be used for sand and gravel dehydration, swing screen can be used for sand and gravel classification treatment, and raw materials can be reused.
Fine sand recovery equipment: sand washing recovery machine or fine sand recovery machine can be used to clean, dehydrate and recover the screened materials through cyclone.
Concentration tank: sludge water separation is achieved through concentration and sedimentation to realize tail water purification.
Filter press: through belt filter press or box filter press, the thickened sludge in thickening tank is pressed into sludge cake to realize sludge dewatering and dry stacking.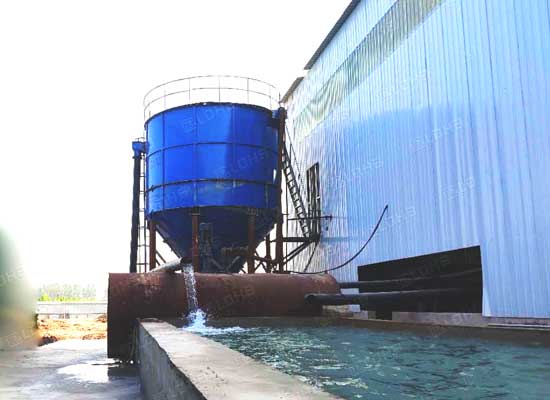 LDHB sewage and sludge treatment equipment can effectively treat and recycle the sewage in the sand washing plant, ensure zero discharge of sewage in the plant, and achieve the goal of cleaner production. In the whole process of the production line, the sewage can be screened and washed, the tail water can be purified, and the solid waste can be discharged dry, which can meet the environmental protection standards. LDHB sewage treatment production line can be configured according to the customer's situation, with reasonable process and optimized structure. The treated water and sludge can meet the international environmental protection requirements, and the whole production line is designed with intelligent operation and low cost.
Leave Us A Comment Here
Please write down your requirement and contact details in the following form. You can also send a message to us by this sales@lyldkj.com, we will reply to you within 24 hours.