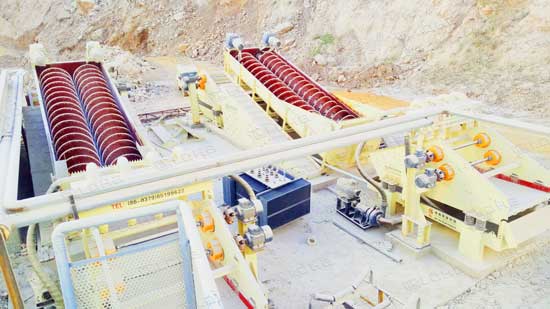 Sand and gravel is the main source of construction industry, and sand washing ground is used to clean sand and stone aggregate. The sand washing process mainly includes cleaning and recycling. Through sand washing plant, the sand and gravel materials can be cleaned. In the process of cleaning impurities, the loss of fine aggregate can be avoided, and the economic value of users can be fully guaranteed. In order to achieve high efficiency in sand washing field, we must choose the right sand washing machinery and equipment.
The treatment of sand and gravel aggregate is relatively simple, and its compactness is poor. After simple crushing and sand washing, fine sand recovery and processing can obtain finished sand with better particle size. However, due to its easy crushing, there are relatively more stone powder and impurities in the finished product. Further sand washing treatment is needed to effectively reduce the mud content in the sand and purify the content of sand and gravel, so as to achieve higher construction use Material standard.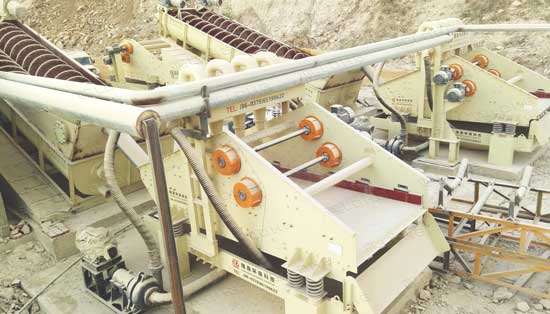 The common aggregate washing production line is composed of fines recovery machine, sludge dewatering machine, screw sand washing machine and other main equipment, and the corresponding vibrating feeder, circular vibrating screen and belt conveyor are used together.
LDHB screw sand and gravel washing machine is a kind of multifunctional water washing equipment, which integrates functions of water sand washing, sand material dehydration and recovery. It is designed for the materials with high content of stone powder and mud powder in the sand and stone washing industry. The equipment adopts tailings dry discharge screen combined with double screw sand washer, which solves the shortcomings of traditional spiral sand washing machine, such as large loss of fine sand and unclean washing, makes the finished sand grading reasonable and meets the quality requirements of customers for sand content.
Leave Us A Comment Here
Please write down your requirement and contact details in the following form. You can also send a message to us by this sales@lyldkj.com, we will reply to you within 24 hours.