The waste water produced in the production process of sand washing industry contains certain fluffing agent and surfactant. If discharged directly, it will cause pollution to the surrounding environment. The main purpose of the sand washing wastewater treatment process is to reduce the suspended solids produced in the wastewater. The treated wastewater can be recycled, and the waste residue can be dehydrated and transported out for treatment.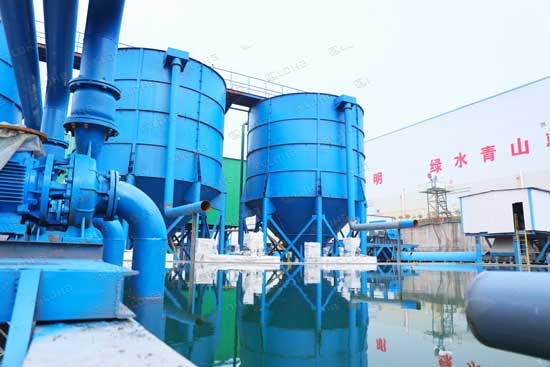 In the sand washing wastewater treatment process, gravity thickening of sludge or mud separator is a rapidly purified precipitation device that can be used to recover reusable process water and to extract fine particles and other materials.Coagulant is often used, which plays the role of neutralization and adsorption, so that the colloidal particles or suspensions in the wastewater agglomerate and then precipitate.
LDHB mature design team has customized the scheme and equipment selection for your material type and treatment capacity. On the basis of the traditional vertical flow precipitation equipment, the structure of the internal feed cylinder of the trihydrogen purification body was improved, which greatly improved the precipitation efficiency.
Leave Us A Comment Here
Please write down your requirement and contact details in the following form. You can also send a message to us by this sales@lyldkj.com, we will reply to you within 24 hours.