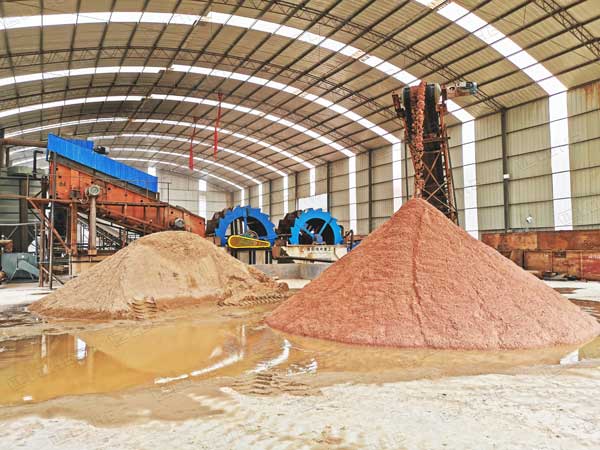 With the rising of aggregate market in China, machine-made sand has gradually replaced the general natural sand.Machine made sand: it refers to the sand processed by sand making machine and other auxiliary equipment. The finished product is more regular and can be processed into sand of different rules and sizes according to different process requirements, which can better meet the daily needs. Only with professional equipment can machine-made sand produce qualified and applicable sand. Water washed sand: it is the raw sand for casting after water washing and grading of natural silica sand, with mud content (mass fraction) < 1.0%. The river sand is mainly floodplain sedimentary sand, its color is gray white to gray yellow, including medium fine sand, medium coarse sand, coarse sand, sand gravel layer and gravel layer. What they have in common is that they all need to carry out the subsequent washing process so that customers can get satisfactory finished sand.
There are many kinds of LDHB sand washing machines. There are wheel bucket type and screw type on the market. After years of research and production, and summarized the feedback of many customers, LDHB has developed several new sand washing and recycling equipment that can recover sand and ensure the cleanliness of sand. For example: sand washing and recycling machine, screw sand washing and recycling machine, etc. These sand washing machine models are easy to deal with no matter whether they are machine-made sand or water washed sand. They can also provide customized services according to the needs of customers.
Leave Us A Comment Here
Please write down your requirement and contact details in the following form. You can also send a message to us by this sales@lyldkj.com, we will reply to you within 24 hours.