Many artificial sand and gravel production line operations are used in the wet hair production process, in order to reduce the impurities in the finished product, there are also shortcomings in this process, such as a large number of fine sand loss. Fine sand recovery machine is to solve this problem and production. LDHB hydrocyclone dewatering screen is mainly used in cooperation with wheel bucket sand washing machine, which can recover sand from water while washing sand, and save time and cost for users.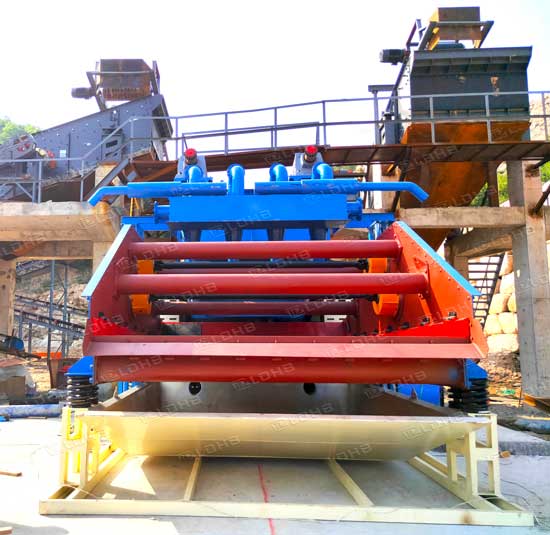 The equipment structure of fine sand recovery machine is composed of motor, vacuum high-pressure pump, cyclone, dewatering screen, cleaning tank and return box. Among them, the weight concentration of material recovered by dewatering screen is 70% – 85%. The fineness modulus can be adjusted by changing the pump speed, changing the mortar concentration, adjusting the overflow water volume and replacing the mortar nozzle. So as to complete the cleaning, dehydration and grading functions. Hydrocyclone has high wear resistance, high elasticity and high strength. It is mainly through the centrifugal force to make the sand and gravel subject to buoyancy and settle according to its own specific gravity. The purpose is to separate the soil and sand.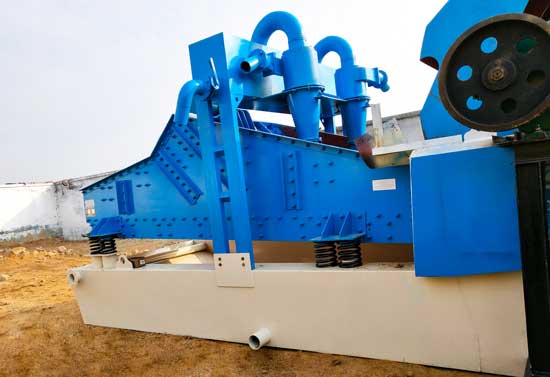 LDHB hydrocyclone dewatering screen which also named fine sand recovery machine can effectively reduce the loss of fine sand, reduce the content of stone powder in tail water, and solve the problems of high fineness mold of finished sand and less content of stone powder in artificial sand and gravel operation. There are many types of LDHB fine sand recycling machine, which can not only configure double hydrocyclones for you, but also change the screen plate design according to the material size.
Leave Us A Comment Here
Please write down your requirement and contact details in the following form. You can also send a message to us by this sales@lyldkj.com, we will reply to you within 24 hours.