1.When does LDHB return to work?
Our company gradually resumed production and service on March 2nd. We have opened a fast processing channel for customer service to provide you with all-round and thoughtful services.
2.What's the current situation of COVID-19 in China?
China government is taking great effort to fight against the sudden outbreak of COVID-19. China's current number of COVID-19 cases has been decreasing significantly, and the epidemic situation has been greatly improved, and the normal order of society and economy has begun to slowly recover. China's risks are falling, and China's contribution to the world is increasing.China's speed, scale and efficiency of response is rarely seen in the world. China successfully achieved its turn around, containment and reverse. China's success proves that the epidemic is controllable. We are all confident that it will pass soon.
3.Does LDHB have any confirmed cases of COVID-19?
Until now there are no confirmed infection cases in our company, all of us are safe and healthy. Many employees of all departments have been on duty.
4.What measures have been taken to prevent?
Our company has established a practical and effective epidemic prevention plan, and specific epidemic prevention measures have been implemented. We take measures to prevent the disease such as disinfection of workshop, temperature checks, health registration, and wearing face masks, etc. These measures have become one of the standards to be followed in the company's work and production.

5.Is it safe to receive a package from China?
Yes. WHO announce that it is safe to receive package or letter from China because coronavirus do not survive long on letters or package.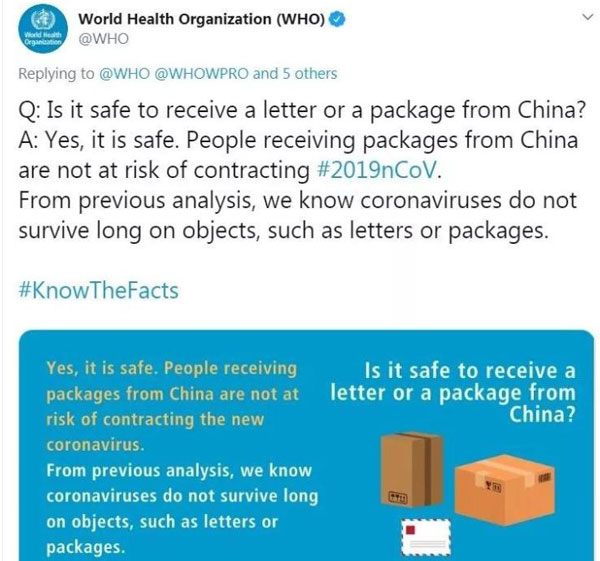 6.Will the price of the product change in the near future ?
Because of the virus, the raw material price might be increased in short time, so we suggest making order as early as possible, then you can enjoy good price and then high profit.
7.Can I receive the goods smoothly when I place an order now?
The delivery date might be longer, so we suggest you placing order at an earlier date, then we can occupy the production line for you, and deliver goods at an earlier time, then you can grab the market share earlier.
8.How to calculate the delivery time of the order ?
Due to the impact of the COVID-19, the delivery time of the products may be extended. The specific problems are analyzed. Our service personnel will consult with you and make delivery plan according to the actual situation of your order.
9.What if we can't deliver the goods on time?
We will report the details to you in advance. Once the delivery time cannot be met, we will inform the customer at least two weeks in advance so that you have enough time to readjust the schedule.
Now we are still receiving orders from all over the world every day, if you have pending orders, please hurry up. Hopefully that disease can be contained soon and everything will be normalized.
Leave Us A Comment Here
Please write down your requirement and contact details in the following form. You can also send a message to us by this sales@lyldkj.com, we will reply to you within 24 hours.