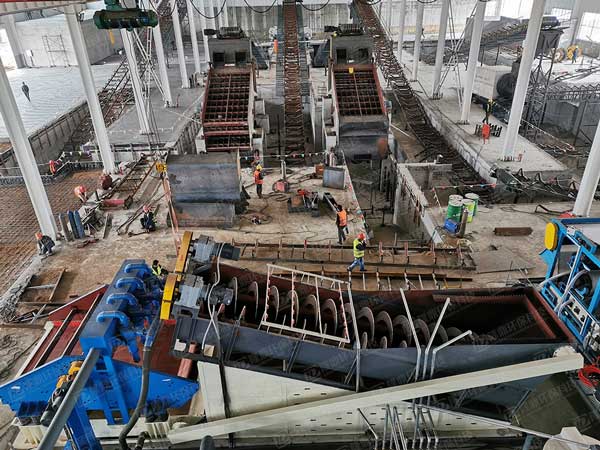 In recent years, with the gradual reduction of natural sand and stone resources and the limitation of mining, the artificial sand and stone production line has become the first choice for more and more investors in the sand and stone industry.Therefore, in recent years, various kinds of construction has become a scene that can be seen everywhere in China. At this time, more and more construction projects have also brought huge market to the building materials industry. As the basic aggregate of buildings, raw materials such as stone and sand are in increasing demand. Therefore, the investment of sand production line has become a hot choice in the industry. So, what factors should be taken into consideration when investing in sand production line?
First of all, in the current situation of strict environmental protection, the environmental protection treatment system of sand production line makes us have to consider the problem. For the tail water of sand washing discharged in the sand washing process, we need to configure a special sewage sludge treatment system for purification treatment before discharging.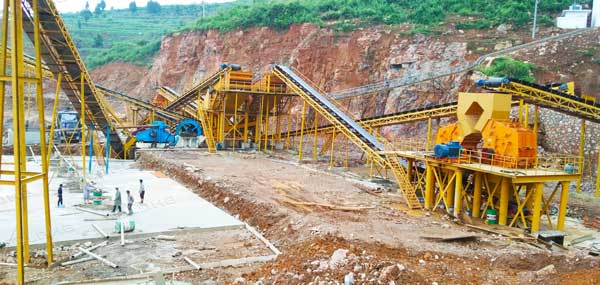 Secondly, when investing in a sand and stone production line, in addition to environmental factors, it is equally important to select appropriate crusher equipment. Generally speaking, jaw crusher is mostly used as coarse crushing equipment. In terms of operation cost, medium crushing equipment should be selected according to material hardness and corrosiveness. If medium hardness material is crushed, impact crusher or impact crusher can be selected for secondary crushing. If the hardness is greater, cone crusher is more appropriate.
In addition to the above-mentioned needs, investment in a sand and stone production line also needs to configure appropriate feeder, circular vibrating screen, sand washing machine, belt conveyor and other auxiliary equipment according to the specific situation, which depends on the site size and finished material specifications. Especially for the sand washing machine, the mud content of artificial sand has always been an important factor affecting the quality of sand. The reasonable equipment of sand washing machine can effectively improve the quality of sand and create more benefits.
LDHB can help you solve a variety of problems across many industries. We are professional in mineral washing, dewatering, sludge purifying and Wastewater management. Our solutions cover sand washing plants, piling mud purification, River dredging, waste incinerator slag treatment.
Leave Us A Comment Here
Please write down your requirement and contact details in the following form. You can also send a message to us by this sales@lyldkj.com, we will reply to you within 24 hours.