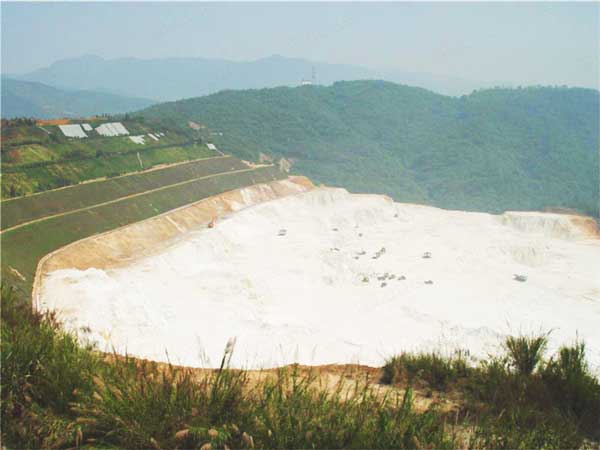 For soft kaolin and sandy kaolin, the wet beneficiation process is generally used. The raw kaolin ore is broken up under the high pressure impact of water gun, or the raw kaolin ore is pulped by a pulp rammer, and the pulp is sent to a spiral classifier for desanding by avalanche, and then separated by a hydrocyclone.
Main production process of water washing kaolin
1.Pulping
The raw ore is added with water and dispersant according to the set concentration requirements, and pulped in the mixer or pulper. The purpose of pulping is to disperse kaolin and separate it from sandy minerals and plant impurities, so as to prepare slurry of appropriate concentration for the next process.
2.Spiral classifier for grit removal
The particle size of quartz, feldspar, mica and other impurities in kaolin raw ore is coarse, while that of kaolin is fine. Most of the quartz and feldspar coarse sand can be removed by spiral classifier.
3.Hydrocyclone separation
Hydrocyclone is used to separate the fine kaolin sand (fine quartz, feldspar and other impurities).
4.Classification of horizontal spiral centrifuge
The horizontal spiral centrifuge is used for classification, and the process parameters (such as separation factor) can be adjusted according to different materials to maintain the stability of product quality.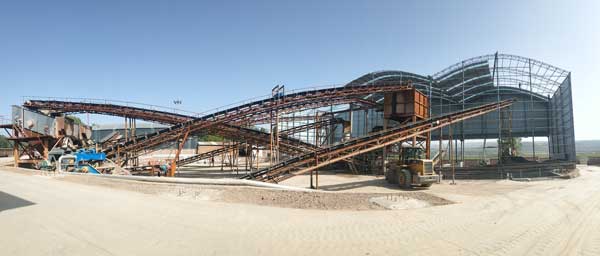 5.Magnetic separation
In order to obtain high quality or high quality kaolin, strong magnetic separation or high gradient magnetic separation, chemical bleaching, even flotation and selective flocculation are needed in most cases. The dyeing mineral impurities in kaolin, such as limonite, hematite, siderite, pyrite, anatase, rutile and so on, are all weakly magnetic. Therefore, the removed kaolin can be further magnetically separated by strong magnetic separator or high gradient magnetic separator.
6.Chemical bleaching
Common chemical bleaching methods include reduction, oxidation, oxidation-reduction combined bleaching, acid leaching, etc.
7.Pressure filtration
High pressure feed is adopted to improve the productivity, ensure that the water content of the product is lower than 32-35%, save energy consumption and improve the working environment.
8.Drying
Strong drying is available.
Leave Us A Comment Here
Please write down your requirement and contact details in the following form. You can also send a message to us by this sales@lyldkj.com, we will reply to you within 24 hours.