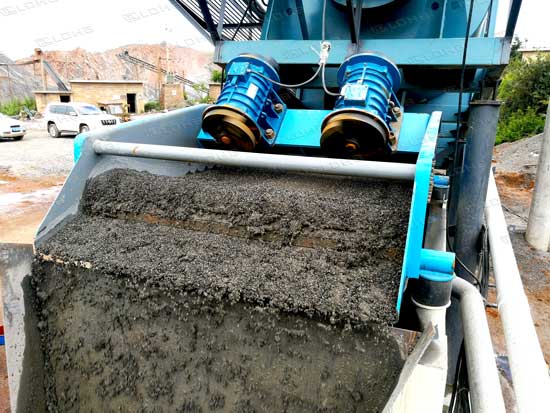 The sand and stone needed in construction are artificial sand and river sand, which will contain more or less impurities. In particular, the main material of artificial sand is rock, when mining, there will be some impurities and soil mixed in. The direct use of such sand and stone in construction will affect the quality of construction. Generally, the manual sand making process is that the materials are coarse crushed by jaw crusher, and then are divided into dry sand making and wet sand making by present sand making methods. The belt conveyor transports the sand making machine for further fine crushing, and then the vibrating screen screens out the materials of different grain types, and the materials meeting the mechanical sand making grain type enter the wheel sand washer for cleaning, so as to obtain the sand that meets the construction standard High quality machine-made sand.
In addition, in the face of the loss of fine sand, the traditional method can use the sedimentation tank to collect fine sand, but this method has the disadvantages of occupying a large area and large water demand; now we can use the vibrating dewatering screen to prevent the risk of serious loss of fine sand in the sand production line.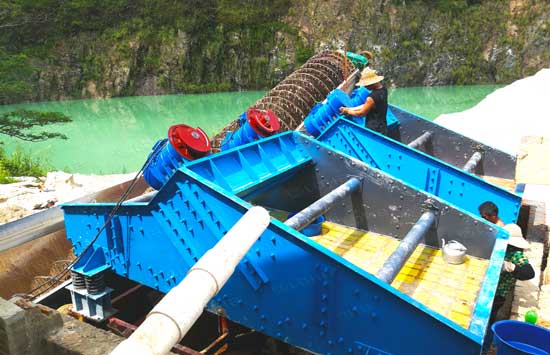 In today's artificial sand production line, the machine-made sand can be cleaned by the wheel sand washer, so as to control the content of dust and soil in the sand products. However, no matter what kind of process is used, there are certain advantages and disadvantages, because through the cleaning of sand washing equipment, although the dust in the finished material is removed, a large amount of fine sand is also cleaned, resulting in the serious loss of a certain proportion of fine sand below 0.16mm, which will not only cause pollution and waste, but also cause the unreasonable distribution of finished sand. At this time, after cleaning and screening, the sand is used in the construction again, which improves the output of sand and increases the economic benefit.
The linear dewatering screen produced by LDHB is the best equipment for dewatering, desliming and medium removal in sand and stone plant. The mud water discharged from the wheel type sand washer enters the vibrating dewatering screen to dehydrate and recover fine sand, which not only improves the quality of sand and stone, but also avoids the loss of wealth, and increases the economic benefits of sand and stone production enterprises.
Leave Us A Comment Here
Please write down your requirement and contact details in the following form. You can also send a message to us by this sales@lyldkj.com, we will reply to you within 24 hours.