Mini sand washer machine is also called wheel sand washing and recovery integrated machine, also known as small sand washing and dehydration integrated machine. It dehydrates, de mediates and desliming materials. It is composed of sand washing machine and fine sand recovery machine. What is the price of a mini sand washer?
The price of mini sand washing machine is slightly different, which is closely related to the manufacturers and models of sand washing equipment. There are manufacturers in many regions with great market competitiveness. Each manufacturer has different ideas in development, has its own design and production methods, and its material selection, equipment performance and quality are different, so the price changes.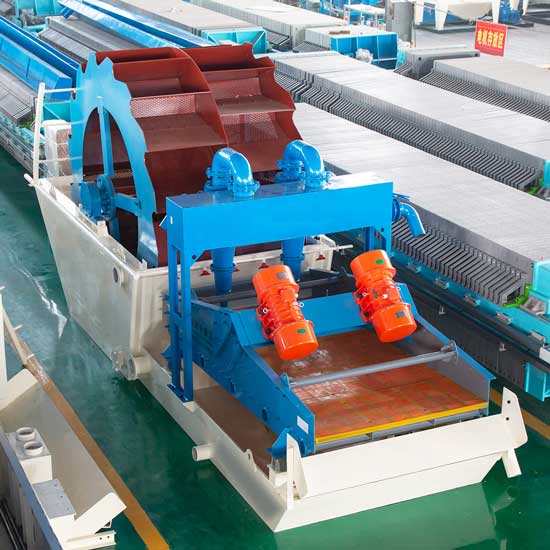 The equipment models and specifications of mini sand washer machine are diverse, and the sand pump power, separator, dehydration screen, sand production and water treatment capacity configured for different models are different, which also makes the market price of the whole machine fluctuate and the price varies.
LDHB sand washing machine manufacturer, with large scale and strong strength. LDHB small sand washing machine provides customized services of various models, which can be consulted online at any time. You can inquire at any time by clicking on the online consultation directly. A sales manager provides preferential quotation for free, and obtains the purchase scheme suitable for you for free.
Leave Us A Comment Here
Please write down your requirement and contact details in the following form. You can also send a message to us by this sales@lyldkj.com, we will reply to you within 24 hours.