Sand washing machine is a kind of sand material washing equipment widely used in sand factories, mines and other industries, among which impeller sand washing machine and spiral sand washing machine are two kinds of favorite for users. Due to the different needs of various industries for sand washing equipment, the types of sand washing machine industry on the market are repeated, but the basic functions are the same. Considering that the site problem is also to facilitate the movement of customers, LDHB has launched a mobile spiral sand washing machine station, which can screen, recycle and dehydrate materials. A sand washing station can solve all problems of users.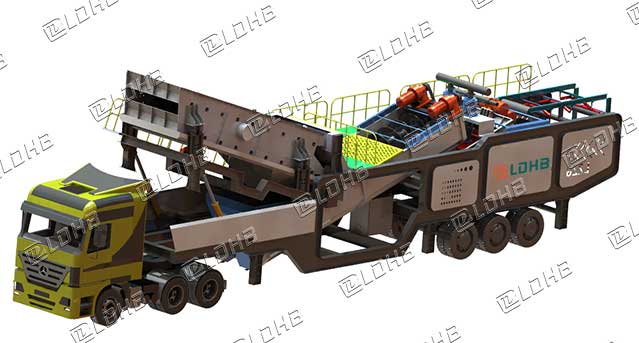 Purchase instructions
1.When the motor of the spiral sand washing machine in the mobile spiral sand washing machine station is started, it should be observed whether the equipment is running in balance and whether there is abnormal vibration of the equipment. At the same time, special tools should be used to detect the actual power of the motor without abnormal fluctuation.
2.Observe whether the temperature of the bearing of the spiral sand washing machine in the sand washing station increases after a period of operation. It is required that the temperature shall not exceed 35 degrees, and no dust shall enter into each sealing place.
3.Before the formal feeding and trial operation, the movable spiral sand washing machine shall be operated under no load first, and then the load operation test shall be carried out on the basis of good no load operation. It is required to operate at no load for 2 to 4 hours. During this process, observe whether the connection is loose.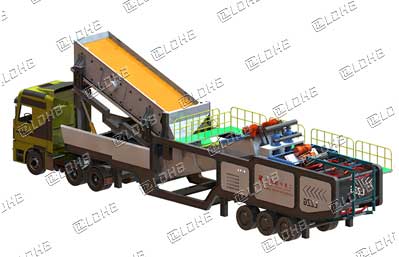 4.After 5-6 hours of continuous load operation and test run, no abnormal problems are found, the test run of the new equipment is completed, and the movable spiral sand washing machine station can be put into operation formally.
LDHB mobile sand washing station has excellent screening and recovery performance, which is applicable to all kinds of materials. Materials enter the vibrating screening through circular vibrating screen from feeder, and then are cleaned by spiral sand washing machine. Materials enter the fine sand recycling machine for dehydration and recovery. Users who need to know mobile sand washing machine station can contact online customer service for consultation and quotation.
Leave Us A Comment Here
Please write down your requirement and contact details in the following form. You can also send a message to us by this sales@lyldkj.com, we will reply to you within 24 hours.