Sand washing machine is a kind of sand and stone material washing equipment which is widely used in sand and stone factories, mines and other industries. The impeller sand washing machine and screw sand washing machine are the favorite ones for users. Due to the different demands for sand washing equipment in various industries, the types of sand washing machines on the market are repeated, but the basic functions are similar. Considering the site problem and also for the convenience of customers to move. LDHB has launched mobile sand washing plant for sale western australia, which can screen, recycle and dehydrate materials. Just a set of sand washing station can solve all the problems of users.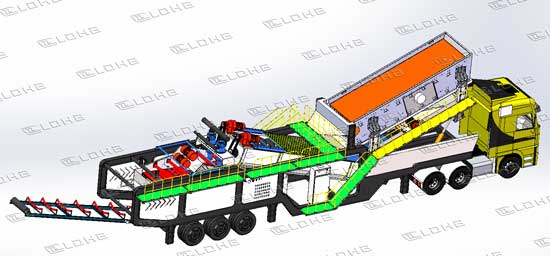 As the leader of mobile screw sand washing machine station, LDHB has been providing services for customers for many years. In view of this problem, we found that the mobile sand washing station has excellent screening and recovery performance, which is suitable for all kinds of materials. The materials enter the vibrating screen through the circular vibrating screen from the feeder, and then are cleaned by the spiral sand washer. The materials enter the fine sand recovery machine for dehydration and recovery. Users who need to know mobile sand washing machine station can contact online customer service for consultation and quotation.
Leave Us A Comment Here
Please write down your requirement and contact details in the following form. You can also send a message to us by this sales@lyldkj.com, we will reply to you within 24 hours.