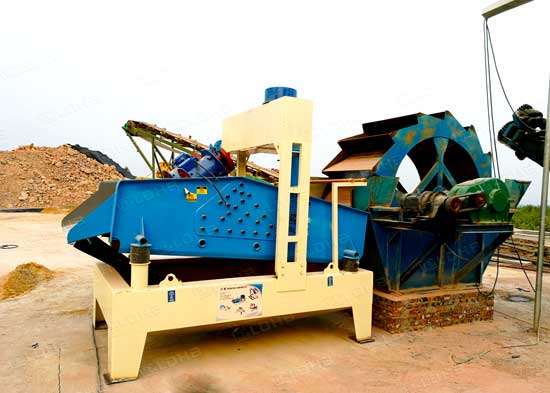 Sand washing machine is mainly used to clean the finished sand aggregate in sand making operation, which can effectively clean and separate the stone powder and soil in the finished sand aggregate. In the construction site, gravel plant and hydropower station, concrete construction site. Simple sand washing machine is aimed at small-scale sand and gravel plants with low output requirements, so that customers can make better investment.
The output of simple sand washer is closely related to the raw materials, equipment model and actual operation. There is a difference between the output of sand washer in one hour and the actual output, which is often caused by the raw materials and the model of sand washer. However, if we pay more attention to these situations, the output of sand washer will be higher than the actual output.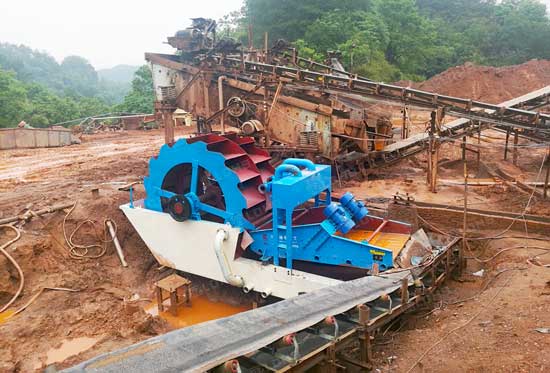 When the output of raw materials is small, the output of materials processed by the small sand washer per hour will be relatively small. When the raw materials are large, the output of finished products cleaned by the small sand washer will increase.It is very important to choose the right type to increase the output of simple sand washer.
Different raw materials and models of small sand washing machines will directly affect the output of materials handled by the whole equipment per hour. Therefore, the output of materials that can be cleaned by simple sand washing machines per hour depends on the model of sand washing machine and the feed selected by users.
As a professional sand washer manufacturer, LDHB also provides customers with free design operation scheme, sand washer equipment selection guidance, on-site training operation and perfect after-sales service, so as to make your small sand washer more cost-effective. LDHB supports you to visit our factory.
Leave Us A Comment Here
Please write down your requirement and contact details in the following form. You can also send a message to us by this sales@lyldkj.com, we will reply to you within 24 hours.