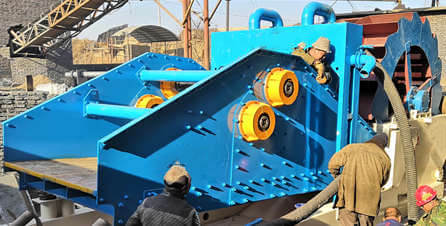 The sand washing machine is simple in structure, long in service life, large in treatment capacity and small in power consumption. It can save water resources. It is pollution-free and has a high degree of cleaning. It is well received by the industries such as gravel field, mine, building materials, transportation, chemical industry, water conservancy and hydropower, concrete mixing station, etc. If the weather is gradually cool. In order to ensure the safe and efficient production of the sand washing machine, there should be a preparatory work before work:
1.Before the production of the sand washing machine, no-load operation for 5 minutes, especially in cold weather, must not be ignored. During the no-load operation, pay attention to the condition of each component and adjust the tightness of the V-belt. Production can only be carried out after no-load operation is normal.
2.The flushing water pipe shall be opened first, and then the sand shall be washed by feeding. At the same time, the spray direction and the height of overflow baffle shall be adjusted to effectively wash the sand and maintain the proper water surface.
3.During the production of the sand washing machine, the water supply shall be moderate, that is, the sand can be cleaned without spreading out along the notch. It is easy to damage the sand washing machine due to overload if the material is added evenly and too much, which will affect the efficiency.
Leave Us A Comment Here
Please write down your requirement and contact details in the following form. You can also send a message to us by this sales@lyldkj.com, we will reply to you within 24 hours.