Quarry Sand Washing Machine Introduction:
Sand washing machine is used to remove the dust in sand. It aims at improving the quality of sand. LDHB Quarry Sand washing Machine is a kind of cleaning equipment of international advanced level for sand and slag pellets, developed on the basis of introducing foreign outstanding technology of the same kind of products.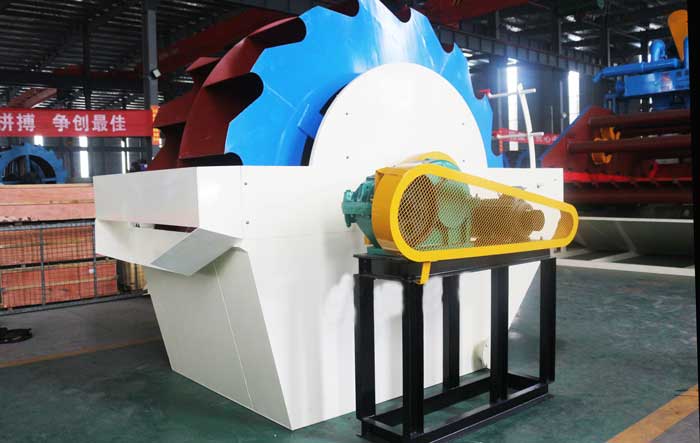 Quarry Sand Washing Machine Working Pinciple:
LDHB quarry sand washer is a kind of Wheel-bucket sand washing equipment, which can clean and separate stone powder and clay. Its novel sealing structure and advanced transmission device ensure the effect of cleaning and dewatering. It is an efficient sand washing equipment used with sand making machine.
The motor drives the impeller to rotate slowly after deceleration by triangle belt, reducer and gear. The sand and gravel enter the washing trough from the feeding trough, roll and grind with each other under the impeller's drive, remove the impurities covering the surface of the sand and gravel, destroy the vapor layer covering the sand grains, so as to facilitate dehydration; at the same time, add water to form strong water flow, and timely remove the impurities. The foreign bodies with low quality and specific gravity are taken away and discharged from the overflow flume to complete the cleaning. Clean sand and gravel are taken away by the blades, and the sand and gravel are poured into the discharge trough from the rotating impeller to complete the cleaning of the sand and gravel.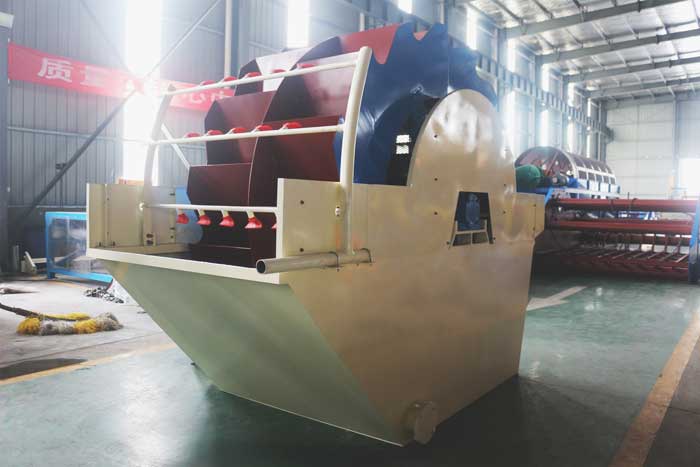 The Characteristics of Quarry Sand Washing Machine:
XSD wheel bucket sand washer is the most widely used equipment in our company. Compared with screw sand washer, it has the characteristics of low energy consumption, large processing capacity, high cleanliness, reasonable structure, low failure rate and less sand loss.
And this type of quarry sand washer has simple structure. The impeller drive bearing device is isolated from water and water-receiving materials, which greatly avoids the bad phenomenon of bearing caused by immersion, sand and pollutants, and greatly reduces the accident rate.
Leave Us A Comment Here
Please write down your requirement and contact details in the following form. You can also send a message to us by this sales@lyldkj.com, we will reply to you within 24 hours.