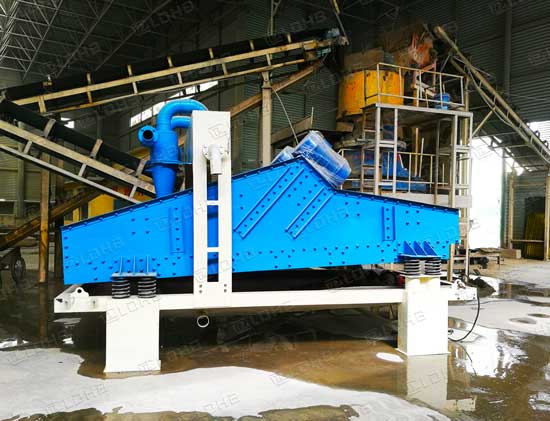 River sand has the characteristics of hard texture and bright color, which is a good building material and can not be replaced by sea sand and weathered sand. However, with the rapid increase of urban construction, the demand for river sand is increasing, and the river sand resources are being exploited less and less, even facing exhaustion. Therefore, the price of sand is more and more expensive. After the river sand is excavated, it is unavoidable to remove impurities such as mixed soil and particles. In order to sell it at a high price, it is necessary to clean the river sand through a linear dewatering screen.
1.Vibration motor of vibrating screenis easy to replace. Rubber spring of base is used to shock absorption, so that vibration amplitude is small and slow, and can be removed clean.
2.It can be customized according to the output and water content. The side plate of the fuselage has a reinforcing plate, a support is installed at the bottom, a horizontal bar is punched at the bottom, and the outlet is supported by triangular steel plate, and the plate is thick.
3.The vibrationmotor is fixed with high-strength bolts, and the bottom spring is rubber spring. The quality of spring will affect the life of the vibration motor. The density of screen plate is high, and the reinforcing bar is punched in the screen plate.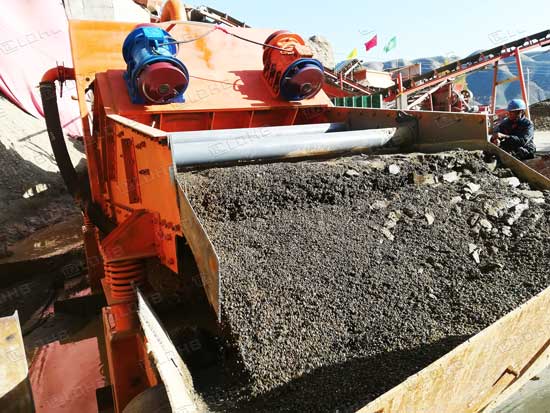 4.After welding, welding holes will not appear strictly, and the bottom shall be supported by channel steel.
5.In addition, the screen can be adjusted according to the needs, the equipment noise is small, and the dehydration effect is good.
6.Before delivery, the staff will debug the vibration motor, whether the vibration motor is normal, whether the exciter is in good operation, and ensure the quality of the products delivered to the customers.
7.Added value of vibrating dehydrator: for materials with low mud content, vibrating dehydrator can be directly used, and no sand washing machine is needed, which saves customers' cost and achieves the same effect.
Leave Us A Comment Here
Please write down your requirement and contact details in the following form. You can also send a message to us by this sales@lyldkj.com, we will reply to you within 24 hours.