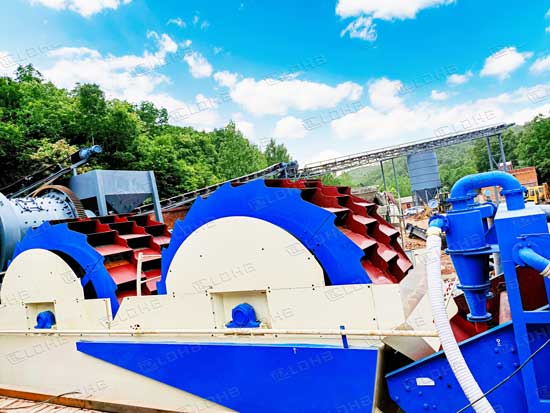 Sand and stone cleaning and impurity removal is a kind of common washing equipment, which is mostly used in wet sand production process to complete the sand washing operation of various sand and stone finished materials. The wheel bucket sand washing machine is commonly used in the sand and stone mining industry, which can be divided into single impeller, double impeller and three impeller. Where to sell sand classifier plant in Sri Lanka?
In the market, sand washing machines are in varied forms. LDHB is one of the best sand washing plant brands in China. It is sold at home and abroad, especially in Sri Lanka, and is favored by the local majority of sand and gravel factory investors. The sand washing classifier developed by LDHB in combination with the actual situation of sand and gravel industry in the world has the characteristics of high cleaning height, reasonable structure and large output. The sand loss in the sand washing process is small, especially the transmission part is isolated from water and sand. Therefore, its failure rate is much lower than that of the commonly used sand washing machines. It is a better choice for upgrading the sand and gravel equipment industry in Sri Lanka, It is widely used in mine sand washing operation.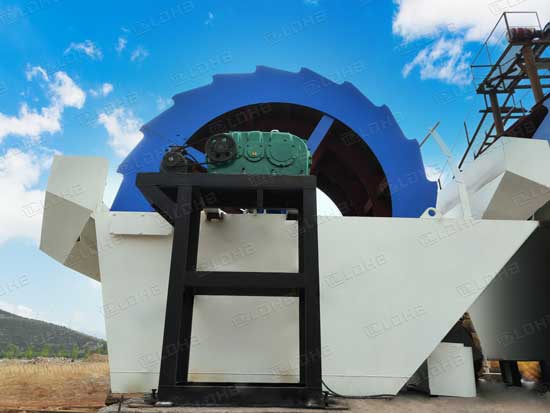 LDHB sand washing plant mainly includes wheel sand classifier and screw sand washer. According to the structure type, the wheel type sand washer can be divided into single wheel, double wheel and three wheel. In order to meet the needs of users, we have adjusted the sand washing machine properly to meet the requirements of high output of sand washing machine and improve the quality of sand.
Advantages of bucket wheel sand washer
The industrial water used in the operation of the wheel bucket sand washer can be recycled for the second time, and a storage tank can be set up at the production site to facilitate the discharge of sewage into it for recycling;
The wheel bucket sand washer is driven by the motor to clean the impurities under the action of water flow, and the water in production flows back and forth, so it will not freeze even in winter, so it can be produced all year round.
The service life of the wheel bucket sand washer is extended by replacing the screen, so the whole machine does not need to be replaced, saving the maintenance cost.
Leave Us A Comment Here
Please write down your requirement and contact details in the following form. You can also send a message to us by this sales@lyldkj.com, we will reply to you within 24 hours.