The sand washing machine can clean and separate the soil and debris in the sand and stone. Its novel sealing structure, adjustable overflow weir plate and reliable transmission device ensure the effect of cleaning and dewatering. It is widely used in washing, grading and impurity removal of highway, hydropower, construction and other industries, as well as the washing of fine and coarse-grained materials, especially suitable for construction and road construction sand and stone.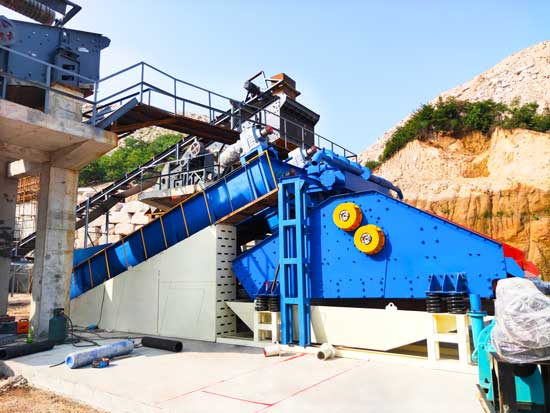 Composition of screw sand washing machine
This machine is mainly composed of casing, impeller, screw, motor drive, reducer device, etc.
Working principle of screw sand washer
The materials fall vertically from the upper part of the machine into the high-speed rotating impeller. Under the action of high-speed centrifugal force, the materials collide and crush with the materials around the impeller in the umbrella shape. After the materials collide with each other, they will form eddy current between the impeller and the casing for many times, collide with each other, rub and crush for many times, and discharge directly from the bottom to form a closed-circuit multiple circulation, By the screening equipment control to achieve the required product size.
Performance characteristics of screw sand washer
1.The power consumption of spiral sand and stone washing machine is small and the cleaning degree is high.
2.Adjustable weir transmission plate.
3.The product is fine and stable.
Leave Us A Comment Here
Please write down your requirement and contact details in the following form. You can also send a message to us by this sales@lyldkj.com, we will reply to you within 24 hours.