LDHB sand screening and washing machine combined with the actual situation of domestic sand and stone industry, developed sand washing equipment with mature and reliable technology, which has the characteristics of high washing height, reasonable structure and large output. In the process of sand washing, the sand loss is small, which is a kind of sand washing equipment and a better choice for upgrading the sand washing equipment industry.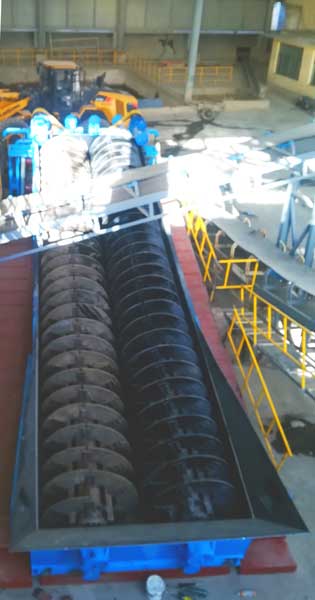 Spiral sand washing machine is a professional sand washing equipment, and it is also the mainstream sand washing equipment in the sand washing machine market. It is mainly used to mix sand and gravel through the screw device in the equipment, so that the soil and water in sand and gravel can be mixed and discharged from the orifice. Under the action of the screw device, it is gradually screened and discharged from the top outlet, so as to achieve the cleaning and screening effect of gravel. Spiral sand washer is especially suitable for cleaning hard and brittle materials such as abrasives, refractories, cement, quartz sand, steel sand, slag powder, copper mine, iron ore, gold mine, concrete aggregate, asphalt aggregate, etc. it is an efficient and energy-saving sand washer, which can save 50% energy compared with traditional sand washer.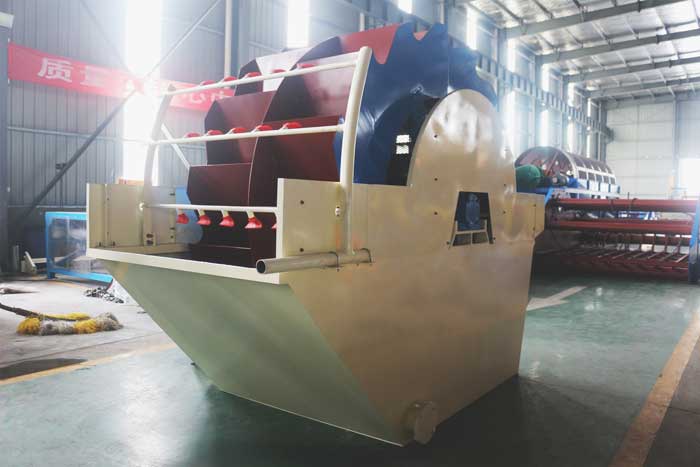 The wheel type sand screening and washing machine improves the cleanliness of the washed sand and ensures the quality. There is no need to add a screen in the sand washing box, which reduces the loss of the screen and prolongs the service life of the equipment. In addition, the impeller drive bearing device is isolated from water and water receiving materials, thus greatly avoiding the occurrence of water, sediment and pollutants, resulting in bearing damage. The sand washer has low power consumption, high cleanliness and good sealing structure. Fully enclosed drive and adjustable weir plate ensure high efficiency, durability and stability of high quality products. After using the sand washer for several months, the accessories should be maintained. When using the sand washer, it should be supervised by professional technical personnel. At the same time, it should ensure that the operator has a certain technical level, has a certain understanding of the principle and performance of the sand washer, and is familiar with the operation process of the sand washer. In recent years, China's demand for sand and gravel is gradually increasing, and the quality requirements are higher and higher. The use of sand washing machine equipment can effectively improve the production efficiency of the production line, improve the quality of sand and gravel, and meet the market demand for sand and gravel.
Leave Us A Comment Here
Please write down your requirement and contact details in the following form. You can also send a message to us by this sales@lyldkj.com, we will reply to you within 24 hours.