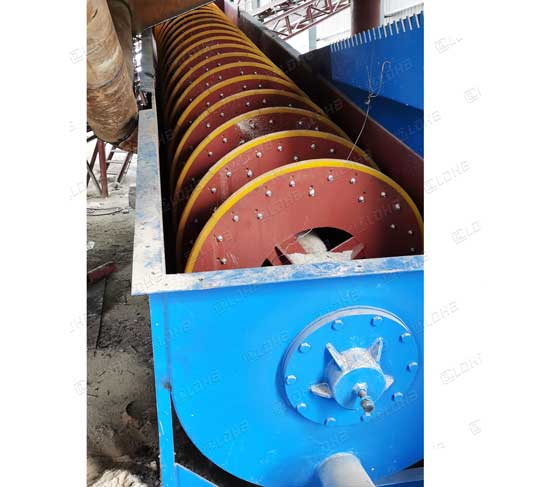 Sand screw classifier also called sand sprial washer which is suitable for cleaning coarse and fine materials. According to the number of screws, it can be divided into single screw sand washer and double screw sand washer. It is mainly used in quarry, mineral, building materials, transportation, chemical industry, water conservancy and hydropower, cement mixing station and other industries to clean, dehydrate and grade sand.
Sand screw classifier is mainly composed of motor, pulley, spiral tube and gear reducer. The spiral impeller head is immersed in the pool, and the spiral impeller is driven and rotated by the motor and the reducer, so that the sand is mixed in the cogging, overturned and cleaned, and the impurities on the surface of the sand are removed. Finally, the clean sand and gravel are discharged from the discharge port under the action of spiral advance to complete the cleaning function.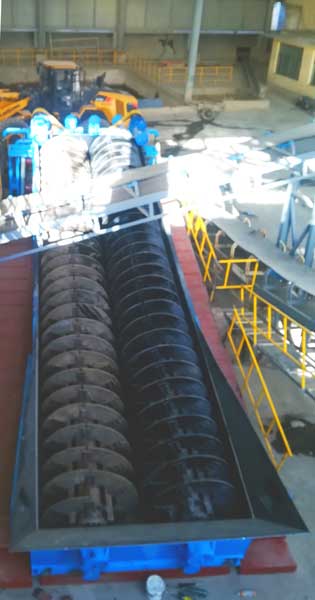 Based on many years of experience and technology, the spiral sand washer produced by LDHB has larger capacity and higher cleaning level than the traditional sand washer. You can choose single screw sand washer or double screw sand washer according to actual needs. LDHB spiral sand washer has the advantages of high degree of cleaning, small loss of fine sand, strong treatment capacity, low water consumption and easy maintenance, which has been widely praised in Southeast Asia, especially in the Philippines. We can provide customers with up to one year warranty. During the warranty period, if any material or workmanship defects occur during normal operation, we will replace or repair them free of charge.
Leave Us A Comment Here
Please write down your requirement and contact details in the following form. You can also send a message to us by this sales@lyldkj.com, we will reply to you within 24 hours.