The river sand or sea sand have high moisture and salt content, so they can be screened and washed by stacking method, immersion method and fresh water washing method. River sand or sea sand is a kind of non-metallic ore formed in the natural state. It can be used as the raw material of dry mortar after being cleaned by the sand washing machine, such as thermal insulation mortar, bonding mortar and plastering mortar, etc. it can also be widely used in construction, road construction, water conservancy, hydropower and other industries.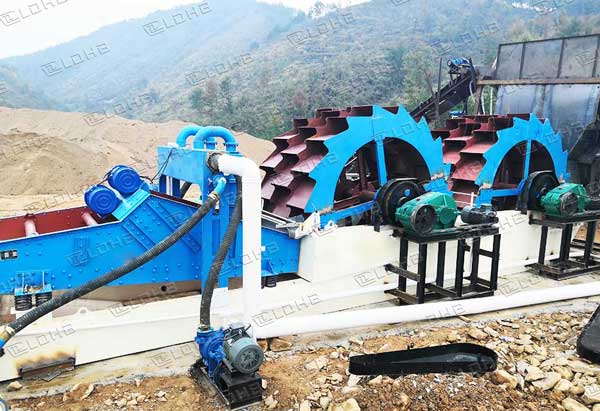 LDHB dual wheel sand washing machine can be used to treat river sand and sea sand. Its function is quite powerful, with the functions of water washing sand, fine sand dehydration and recovery. Compared with the traditional sand washing machine, the washed sand of river is clean. The vulnerable parts of LDHB impeller sand washer are all made of super wear-resistant materials by special processing, with low failure rate, simple maintenance, convenient maintenance and extended service life of the equipment. The attraction of LDHB dual wheel sand washing machine is that it has the function of automatic monitoring, and the device for displaying data and alarming is set in advance. If the equipment can not operate normally, it can automatically give a warning to avoid dangerous production and strong safety.
Leave Us A Comment Here
Please write down your requirement and contact details in the following form. You can also send a message to us by this sales@lyldkj.com, we will reply to you within 24 hours.