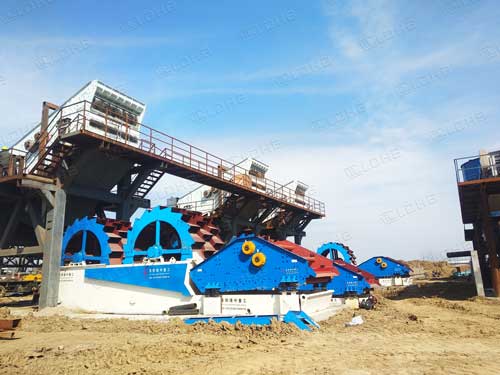 In the production of granular materials, conveying equipment is an essential mechanical equipment. The correct selection of conveying equipment is of great significance to the effective organization of production, reduction of labor intensity, reduction of production cost and improvement of productivity. Sand washing impeller and bucket elevator are common vertical conveying equipment in material industry. The correct selection of the sand washing machine is an important link to ensure the normal production of the whole material. The impeller drive bearing device of the sand washing machine is separated from water and water receiving materials, which greatly avoids the damage of the bearing caused by water immersion, sand and pollutants.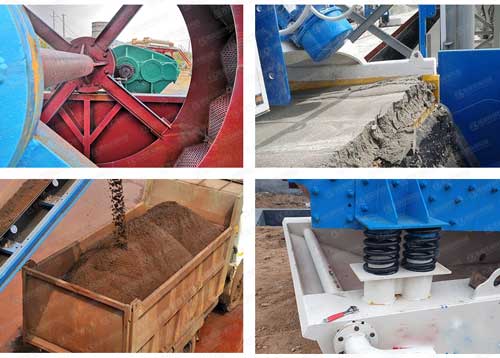 Attention should also be paid to detail maintenance and trouble shooting in the production and application of sand washing machine. Attention shall be paid to the fastening of all bolts during operation. After the first shift of operation, all bolts and nuts shall be tightened again, and then the belt test machine shall be carried out according to the specified procedure. Check the horizontal position of motor output shaft, reducer output shaft and conveyor head shaft regularly. Daily check whether the support seat or the spring itself of the supporting foot spring is damaged, and whether the screen mesh is damaged.
LDHB sand washing machine has the advantages of reasonable structure, convenient maintenance, large processing capacity, small power consumption and high cleanliness. Its novel sealing structure, fully sealed oil bath type transmission device and adjustable overflow weir plate ensure that the series of products are efficient, durable, effective in cleaning and dehydration, and fine-grained products are not disordered. It is used for washing, grading and dewatering of small sand and stone used in construction site, gravel plant, glass plant, hydropower station and other units.
Leave Us A Comment Here
Please write down your requirement and contact details in the following form. You can also send a message to us by this sales@lyldkj.com, we will reply to you within 24 hours.