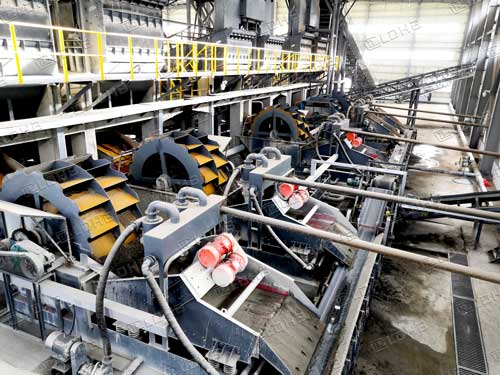 The main function of sand washing machine is to clean the dust and impurities covered on the surface of materials, and provide high-quality sand for the market. It is an indispensable sand washing equipment in sand production line, and the equipment has many cleaning materials, such as stone powder, weathered sand, river pebble, etc..
In addition to output, price is also a major concern for users. The market of sand washing equipment can be described as a mixture of good and bad. For example, there are sand washing machine manufacturers all over the country, but the market competitiveness is high. Each manufacturer has its own design, production methods, material selection and equipment performance are different, so there is a problem of price difference. Although they all produce 50 tons of sand washing machines, for users who choose the same manufacturer, the specific model they choose is different, the motor power they configure is different, and the quotation they get is also different. Usually, the price is about several thousand to tens of thousands of dollars, and the specific price needs to be selected according to the actual demand.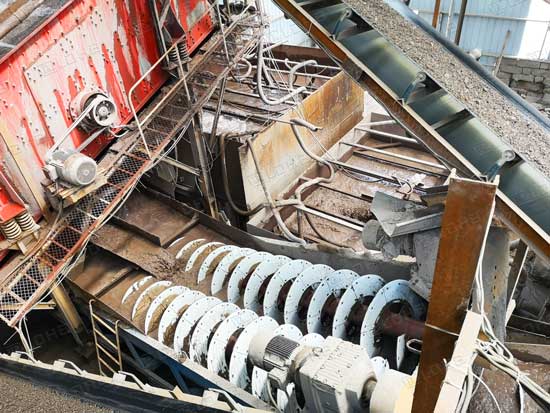 Why is there such a big difference in the price of sand washing machines with the same output in the market? It mainly depends on two points:
First, manufacturers
There are many manufacturers producing sand washing machines on the market. Different manufacturers spend different technologies, materials, and costs, and their equipment quotations are also different.
Second, the type of equipment
There are two types of sand washing machines commonly used in the market: bucket wheel type and spiral type. There are many models of these two types of sand washing machines. Different types of sand washing machines have different models and different prices.
To sum up, users need to select models according to the actual situation, so as to obtain more accurate quotations. If you want to know more details, you can leave a message on ldhb website. Our staff will provide you with detailed product information, product quotation and professional application knowledge of sand and stone industry.
Leave Us A Comment Here
Please write down your requirement and contact details in the following form. You can also send a message to us by this sales@lyldkj.com, we will reply to you within 24 hours.