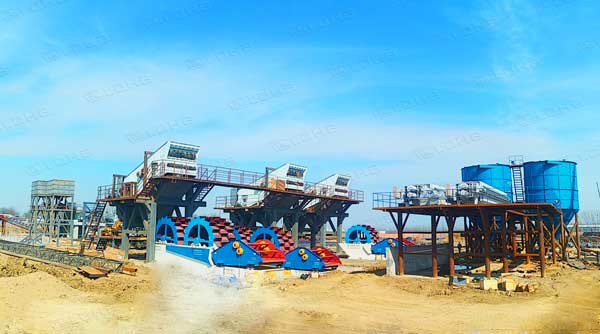 Sand washing machine is also called stone washing machine. It is mainly used to remove impurities (such as dust) from sand products. Because it uses more water washing methods, it becomes sand washing machine. Sand washing plant is widely used in sand and stone fields, mines, building materials, transportation, chemical industry, water conservancy and hydropower, concrete mixing station and other industries. Sand washing equipments includes: sand washing machine, fine sand recovery machine, sand dewatering screen and other mechanical equipment, in the mineral processing equipment, sand washing plant occupies an important position.
After the mine sand and gravel cleaning, the performance of sand material will be significantly improved. The cleaning work is carried out by the mine sand washer. There are two types of frequently used models: bucket wheel type and screw type.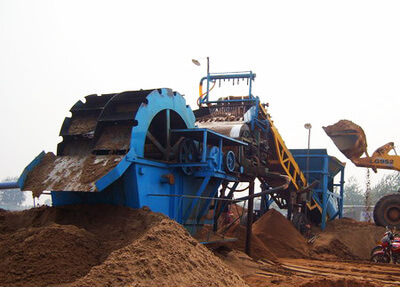 Bucket wheel sand washer is a kind of equipment with low cost among several kinds of sand washer. Generally, it is also used in the production line with low investment and low processing capacity. The advantage is that the bearing transmission of the wheel sand washer is separated from the water. Generally, it will not be damaged, and it can effectively separate the floating debris from the water.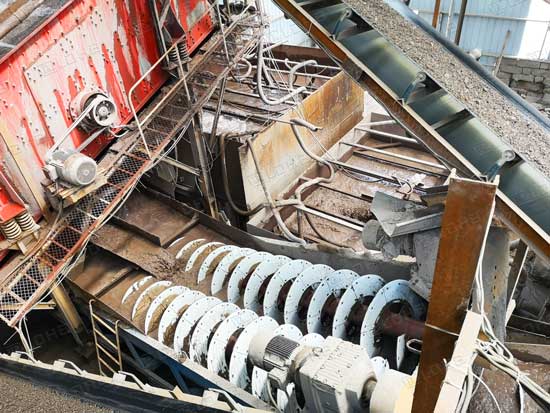 Spiral sand washer is a kind of equipment with large processing capacity. It is often seen on the sand washing line with large processing capacity that there are many accessories on the spiral sand washer, and the maintenance is slightly cumbersome when the processing capacity is large. The spiral sand washer is equipped with wear-resistant pieces, and the spindle is soaked in water for a long time, which speeds up the loss of the equipment. Compared with the wheel sand washer, the loss of fine sand is relatively high, which makes the washed sand more dry Net. It can be equipped with fine sand recovery machine to separate the sand with high fineness.
LDHB sand washing plant for mine industry is an efficient sand washing equipment developed in combination with the actual situation of the international mining sand and stone industry. It has the advantages of high cleaning height, reasonable structure, large output and less sand loss in the process of sand washing. In particular, its transmission part is isolated from water and sand, so its failure rate is much lower than the current common sand washing machines. It is the best choice for upgrading the international sand washing industry.
Leave Us A Comment Here
Please write down your requirement and contact details in the following form. You can also send a message to us by this sales@lyldkj.com, we will reply to you within 24 hours.