The circular vibrating screen is a multi-layer vibrating screen. The new circular vibrating screen is mainly used to screen granular materials such as gravel and sand. So many people call it stone vibrating screen, sand screen machine, sand separator and so on. LDHB Circular vibrating screen supplier Philippines adopts cylindrical eccentric shaft exciter and eccentric block to adjust amplitude, with long screening line and many screening specifications.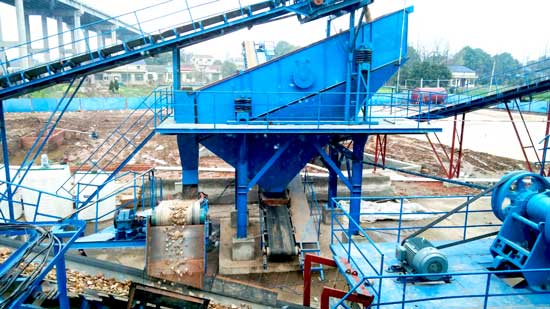 Working principle of circular vibrating screen
The motor rotates the eccentric block of the vibration exciter at high speed through the V-belt. The running eccentric block generates a large centrifugal force and excites the screen box to produce a certain range of circular motion. The material on the screen is constantly thrown out by the impulse transmitted by the screen box on the inclined screen surface. When the material meets the screen surface, the particles smaller than the screen hole pass through the screen, so as to realize classification.
When using and maintaining the circular vibrating screen, it shall be started when there is no material on the screen surface, so as to avoid starting with material as far as possible, and the feeding can only be carried out after the screening machine runs smoothly. Stop feeding before shutdown, and stop the machine after the surface material is eliminated. During the working process, the operation of the screening machine shall be observed frequently. In case of abnormal movement or abnormal sound, stop the machine in time for inspection, find out the cause and eliminate the fault.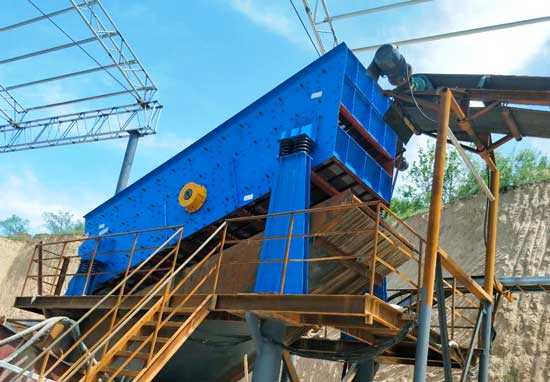 Characteristics of circular vibrating screen
The block eccentricity is used as the excitation force, which is very strong.
The screen beam and screen box adopt high-strength bolts, with simple structure and convenient and fast maintenance.
Leave Us A Comment Here
Please write down your requirement and contact details in the following form. You can also send a message to us by this sales@lyldkj.com, we will reply to you within 24 hours.