With the decrease of natural sand, the market of machine-made sand shows great potential and vitality. Especially in recent years, the huge demand of the construction market has promoted the rapid development of the gravel market. With the improvement of infrastructure, discerning investors see business opportunities and want to set up a small and medium-sized sand production line quarry. Here are the process flows of sand making.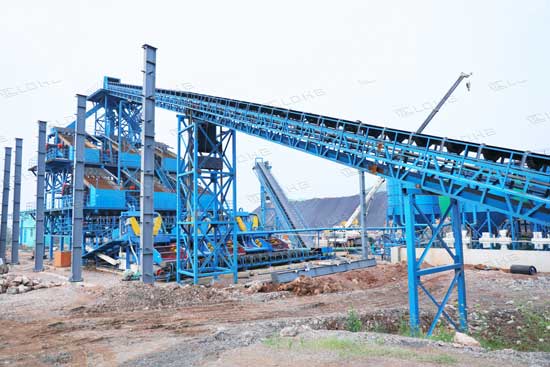 Step 1: Feed
The stone after blasting from the mountain is sent to the vibrating feeder by dump truck.
Step2: Rough and fine
The vibrating feeder evenly sends the stone to the jaw crusher, and the jaw crusher carries out the first crushing(coarse crushing). The stone from the jaw crusher is then transported to the cone crusher or impact crusher through the belt conveyor for secondary crushing( fine crushing).
Step 3: Sand making and screening
The fine crushed materials are sent to the sand making machine by belt conveyor for fine crushing. The fine crushed materials are then separated from different sizes through vibrating screen.
The general production line can be completed by the above three steps, but for the sand with strict requirements of powder content, the fine crushing and screening can be added with a sand washing machine.
Leave Us A Comment Here
Please write down your requirement and contact details in the following form. You can also send a message to us by this sales@lyldkj.com, we will reply to you within 24 hours.