Screening and cleaning equipment is widely used in many industries, such as mining, aggregate processing and so on. In some cases, it is limited and needs a kind of equipment with small floor area, simple operation, large processing capacity and better cleaning effect. In order to solve the shortcomings existing in the current market, it is urgent to improve the technology of screening and washing device, which can better screen and clean, and promote the development of screening and washing industry.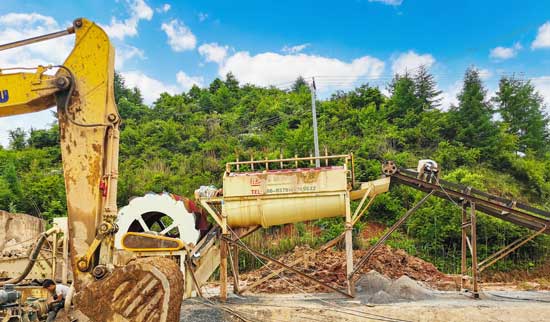 With the development of mechanical equipment automation, sand washing machine is mainly used in water and electricity, construction, highway and other industries of washing, grading, impurity removal and other operations. LDHB sand washing machine has the advantages of low power consumption, high cleanliness, good cleaning and dehydration effect, good sealing structure, stable fine product and so on.
Sand processing plant wokflow
The sand and gravel materials are transported into the feeding bin by belt conveyor, and are sent to the roller screen for screening by belt conveyor. The sand and gravel are rolled and ground under the drive of impeller to remove the impurities on the surface of the sand and gravel, destroy the water vapor layer wrapping the sand and gravel, and achieve the effect of dehydration. At the same time, the water injection forms a strong water flow, which takes away the impurities and foreign matters with small specific gravity and discharges them from the drainage outlet, Complete the cleaning of sand and stone.
Leave Us A Comment Here
Please write down your requirement and contact details in the following form. You can also send a message to us by this sales@lyldkj.com, we will reply to you within 24 hours.